Meet Your Local Educational Design Specialist!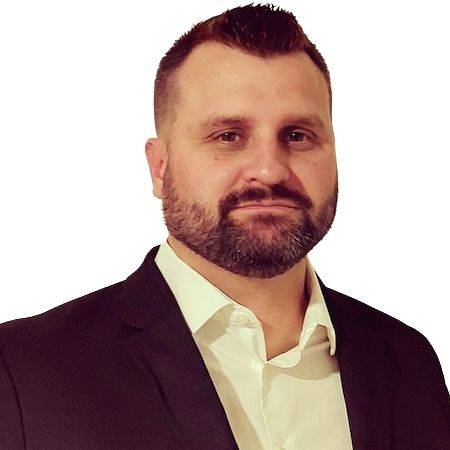 Having 13 years of experience in the classroom as a teacher and administrator, Kevin joins the Kay-Twelve team as the Regional Sales Manager for the Southwest US. Kevin received a Bachelors in Education from Northern Arizona University, and Masters of Educational Administration from Grand Canyon University. He is married with 5 kids and enjoys attending all of their sporting events, and school activities. As a 3rd generation Arizona native, Kevin is passionate about helping AZ schools grow. With a wealth of knowledge in not only public schools, but also charter and private, Kevin can provide solutions for schools to thrive in today's challenge of engaging students and creating collaborative classrooms. Kevin is also an Accredited Learning Environments Planner (ALEP) which demonstrates his core competencies essential to the practice of planning, designing, equipping, and maintaining educational spaces.
Kevin Foote, M.Ed., ALEP
Educational Design Specialist
kfoote@kay-twelve.com
(888) 624-5451 Ext. 35
Please select a time to meet me to receive your customized game plan!
Mount Desert Island High School

"I have been in a position to address ordering for the last twenty years for large and small schools. In that time, I cannot recall having ever had someone who was more creative and attentive in their support of client interests. I know how valuable it is to have someone that takes the sort of care and has the attention to detail that Keirsten displayed. Her work is worth special commendation."
Mark Arnold
Educational Technology Director
Mount Desert Island High School
Bar Harbor, ME
Dohn Community High School

"Steven is a great example of a Community Connector. In a feat of complex logistics, he facilitated a donation of 400 school desks to Dohn from another Kay-Twelve.com customer. This other local high school purchased new desks for the 2020-2021 school year. Seeing the need and seizing the opportunity, Steven asked the school if they would donate the used desks to Dohn. The school graciously said yes, and Steven facilitated the delivery."
Diana Puppin
Marketing & Branding Coordinator
Dohn Community High School
Cincinnati, OH

"Kay-Twelve will be my first choice every time for classroom and school furniture purchasing. The quality of product lines and color varieties Kay-Twelve offers are top-notch. The entire process from ordering samples to delivery of over 200 items was seamless. This process was the only thing in planning for social distance learning that did not cause me stress."
Carmen DiSanto
Business Manager
Falmouth Academy
Falmouth, MA