Meet Your Local Educational Design Specialist!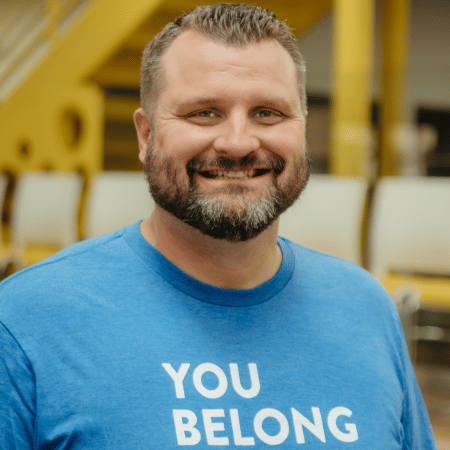 Having 13 years of experience in the classroom as a teacher and administrator, Kevin joins the Kay-Twelve team as the Regional Sales Manager for the Southwest US. Kevin received a Bachelors in Education from Northern Arizona University, and Masters of Educational Administration from Grand Canyon University. He is married with 5 kids and enjoys attending all of their sporting events, and school activities. As a 3rd generation Arizona native, Kevin is passionate about helping AZ schools grow. With a wealth of knowledge in not only public schools, but also charter and private, Kevin can provide solutions for schools to thrive in today's challenge of engaging students and creating collaborative classrooms. Kevin is also an Accredited Learning Environments Planner (ALEP) which demonstrates his core competencies essential to the practice of planning, designing, equipping, and maintaining educational spaces.
Kevin Foote, M.Ed., ALEP
Educational Design Specialist
kfoote@kay-twelve.com
888-624-5451 Ext. 35
Kay-Twelve Projects Near Kevin
Please select a time to meet me to receive your customized game plan!
John McCain Elementary School

"Kevin was outstanding in keeping me informed as the process went on. And really in the end, the renderings he was able to produce match what's in our classrooms right now. It was nice because he felt invested in the project too. He, as a teacher, understood we were trying to do something unique, innovative, and different for the students of Arizona."
Dr. Drew Davis
Assistant Superintendent
The Buckeye Elementary School District
Buckeye, AZ
Read More on John McCain Elementary School in our article A Community Passionate About Student Success: The Development of John S. McCain Elementary School.

"Kevin has been really great. I am a high maintenance individual when it comes to dealing with vendors. We probably had dozens of iterations of what that space was supposed to look like. Kevin always picked up his cell phone on the first try, responded to text messages, sent us fly overs and mockups, and we changed out furniture and it has just been great. He has been a real good guy to work with and very pleased with what Kay-Twelve has been able to do for us!"
Josh LeSage
High School Principal
Valley Christian Schools
Tempe, AZ
Read More on Valley Christian Schools in our article Equipping Students to be Culture Changers.

"I loved our experience with Kay-Twelve. From the minute we sat down together, I just felt very comfortable. Kevin Foote has an education background and it felt like he could really talk to us as educators. The team presented the options and left it up to our design and construction team to see what would work for them. I just felt like it was a very collaborative approach - they came up with the proposals and wanted to understand our mission and vision for the school and how we wanted our school to be different and I think they delivered a home run in my opinion."
Paul Gagnon
Principal
Eastmark High School
Mesa, AZ
Your regional Educational Design Specialist (EDS) will be your guide and single point of contact throughout your new build or renovation project.
Meet Your EDS!
Behind every regional EDS is a dedicated project manager, interior designer, and marketing team that will work hard to make your school's project a success.
We collaborate with the premier educational manufacturers to provide you with the best possible learning environments for your students.
View Collections.