We believe you deserve a better learning environment. With the right tools, teachers can make the impact and connections they want to, while their students are engaged and energized. Let Kay-Twelve be your guide.
The Better Learning Podcast
While students may be 20% of our population today, they are 100% of our future. That is why education is one of the most important investments a country can make and the sole purpose for the existence of the Better Learning Podcast.
The Better Learning Podcast brings on valued guests that talk about ways we can improve education for our kids. Because after all, they are 100% of our future!
OUR BOOK - CREATING BETTER LEARNING ENVIRONMENTS
At the heart of Creating Better Learning Environments is the premise that students of all ages learn differently, and it is the job of educators to adapt to each student's learning styles. This book is a practical guide to help educators make this a reality through a proven process that many schools around the world have implemented.
Throughout this book we provide examples of how other schools intentionally sought to improve their learning environments. By sharing best practices, roadblocks, and lessons learned to assist you on your journey. Not all schools have the opportunity to start a new facility from scratch or undergo major renovations, so the majority of this book will show you how to better utilize and enhance your current facility.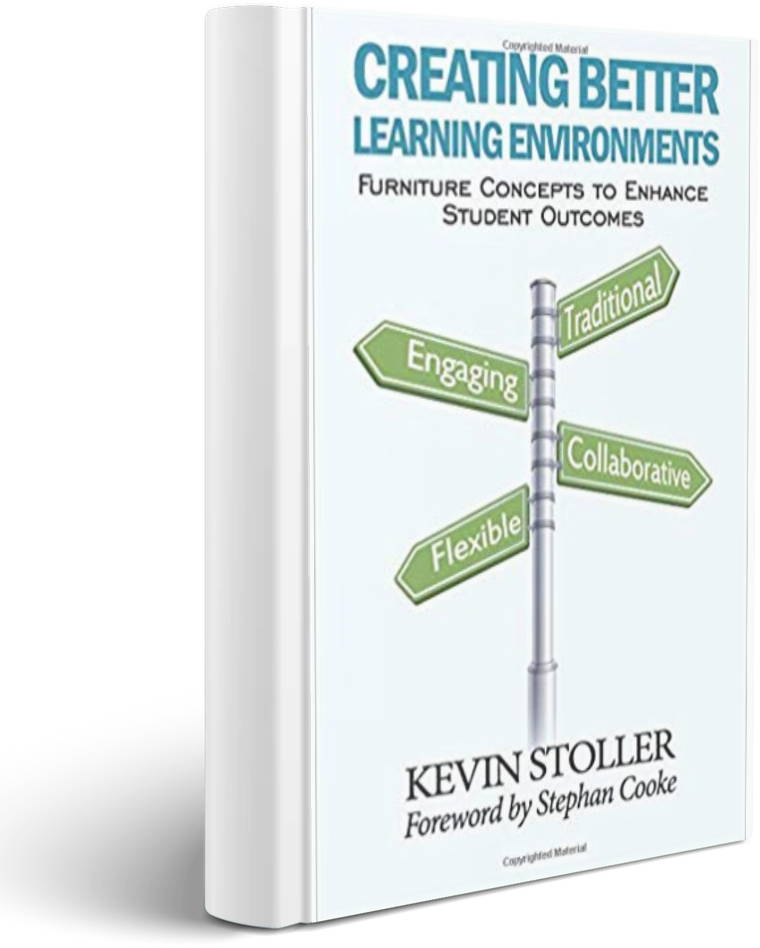 As a leader in educational furniture and classroom design, Kay-Twelve wants to make sure that we are a great source for our schools. Whether it's tips and tricks for your classroom, the latest in school furniture designs or even activities to help your students engage better, our blogs are a great tool to use and we are always adding more!
Your regional Educational Design Specialist (EDS) will be your guide and single point of contact throughout your new build or renovation project.
Meet Your EDS!
Behind every regional EDS is a dedicated project manager, interior designer, and marketing team that will work hard to make your school's project a success.
We collaborate with the premier educational manufacturers to provide you with the best possible learning environments for your students.