Furniture for Better
Learning Environments
Not long ago, students sat quietly in rows of attached chair-desk combos to be lectured at.
Yesterday's classrooms fail to prepare students for the fast-paced, highly-collaborative information economy of tomorrow. That's why Kay-Twelve just says NO to chair-desk combos!
Instead, we work with school leaders and architecture and design firms to design and furnish the learning environments of tomorrow. Your Kay-Twelve team applies our proven process to your project so you can focus on the positive impact you make on your students.
Let's talk about your school remodel or new construction.
Learning environment design can impact a student's progress by up to 25% – positively or negatively.*
Learn More.
We Furnish the Classrooms of Tomorrow. Here's How.

At Kay-Twelve, we partner with school leaders and architecture and design firms to design, furnish, and equip Better Learning Environments. Our proven process is led by a single point of contact and backed by a team of specialists dedicated to your project.

Your regional Educational Design Specialist (EDS) will be your guide and single point of contact throughout your new build or renovation project.
Meet your EDS.
Behind every regional EDS is a dedicated project manager, interior designer, and marketing team that will work hard to make your school's project a success.
Explore our process.
We rigorously evaluate our manufacturer partners on communication, sales support, delivery performance, trustworthiness, and more!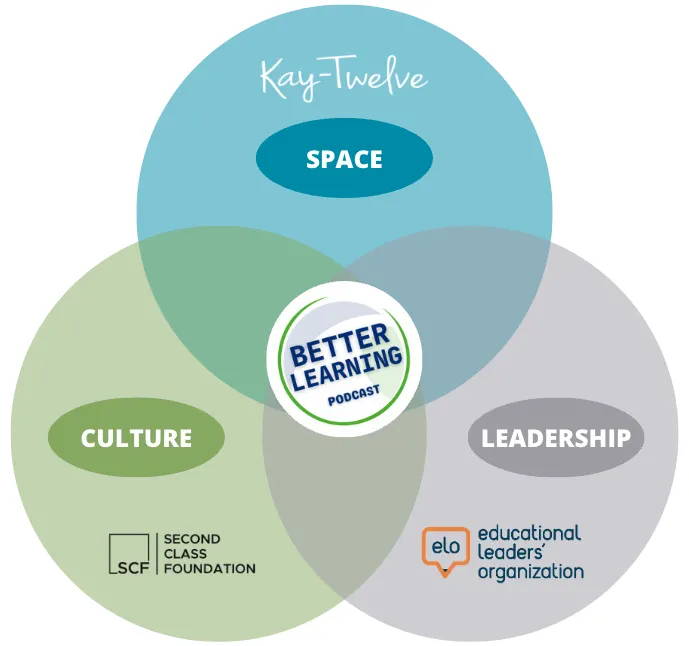 At Kay-Twelve, our mission to improve education goes much further than the physical environment! We partner with outstanding organizations to meaningfully impact physical spaces, culture, and leadership within education. Learn more.
We Wrote the Book on Better Learning Environments!
Build a sense of collaboration among students and teachers.

Meet the needs of each student's individual learning style.

Get students excited about the learning process.

Allow teachers to more positively impact their students.
of the jobs that kids currently in kindergarten will do as adults don't even exist yet. We don't know what the future holds, but we know they'll need to...
* Barrett, P.S., Zhang, Y., Moffat, J., and Kobbacy, K. (2013). "A holistic, multi-level analysis identifying the impact of classroom design on pupils' learning." Building and Environment, Vol. 59.