Gary Community School Corporation
The Gary Community School Corporation (GCSC) in Gary, Indiana has a vision to remain the premiere educational system providing an enriched academic and multi-cultural learning environment that prepares our students to pursue the accomplishment of life goals. GCSC fosters a high-quality education in a safe and orderly learning environment that ensures the acquisition of knowledge, skills, and values necessary to be productive and responsible citizens in a global, technological society.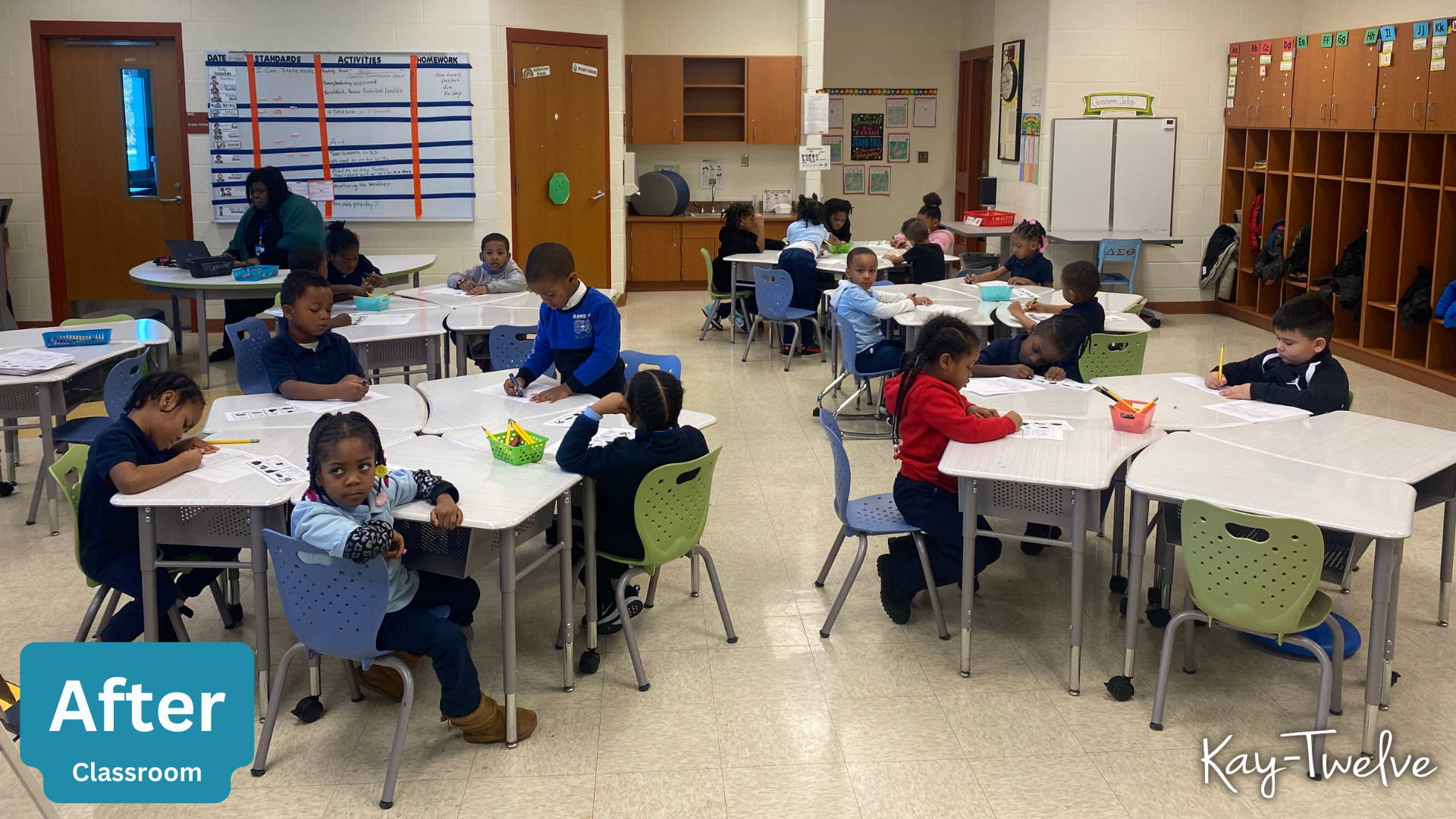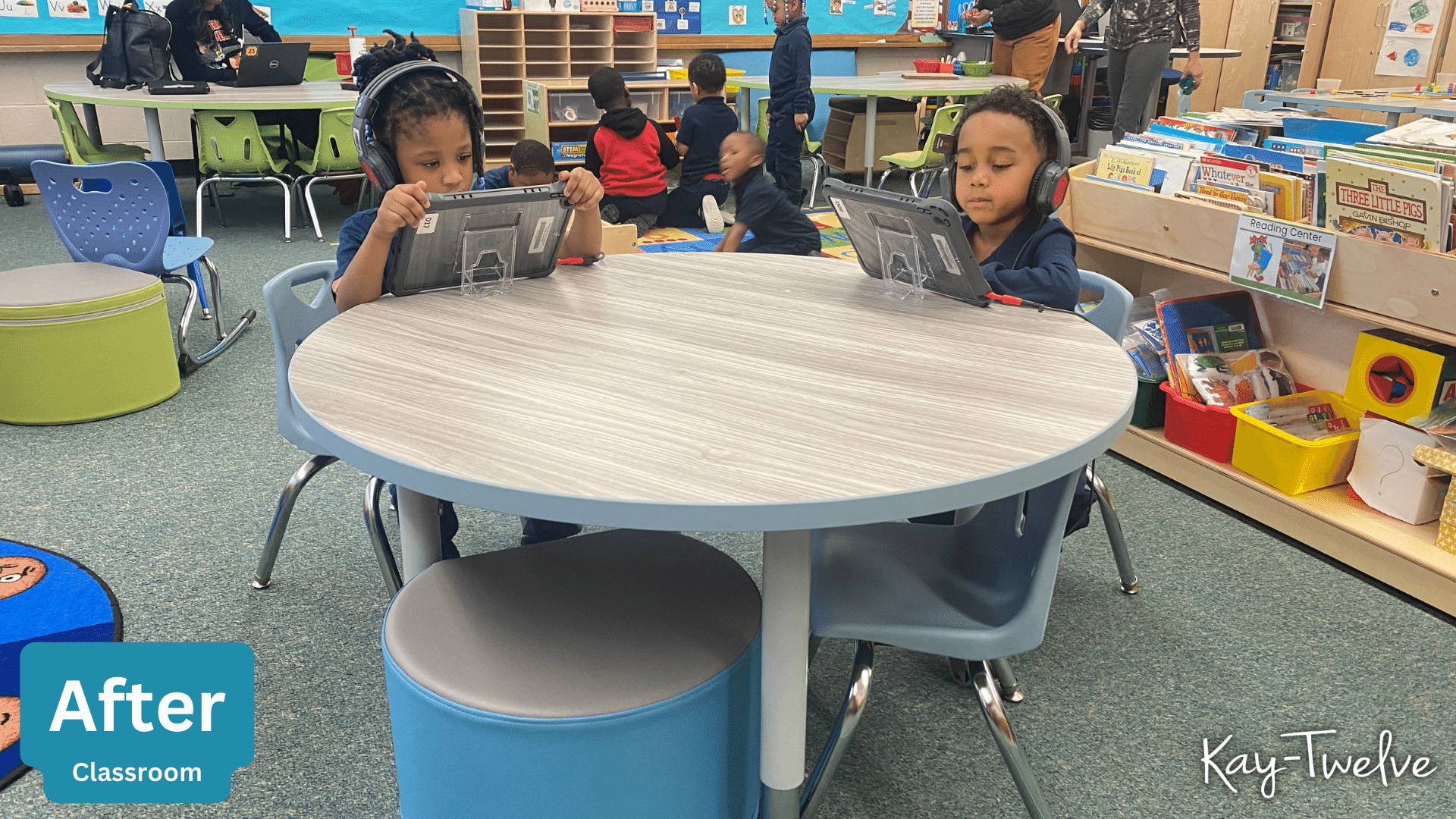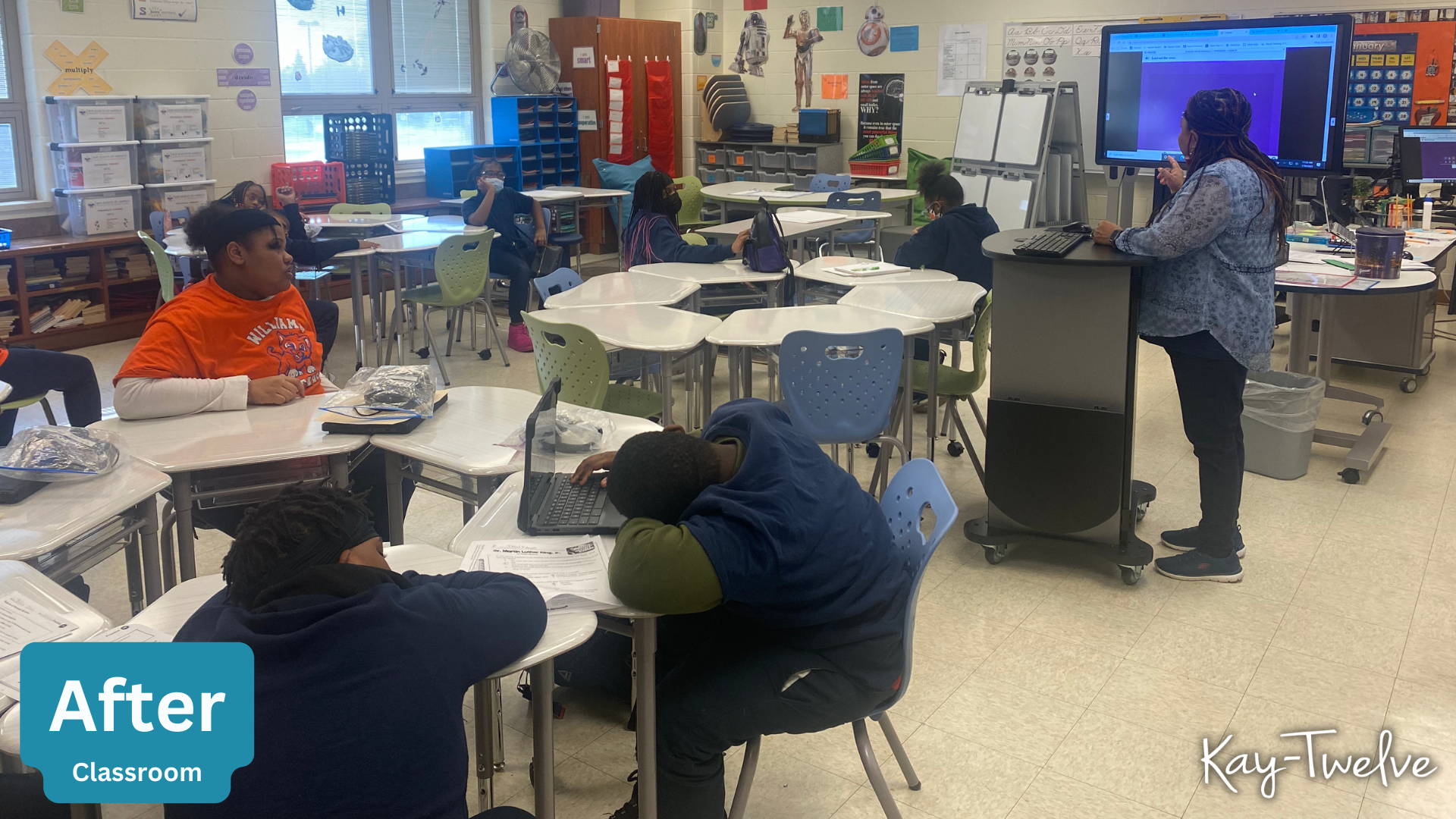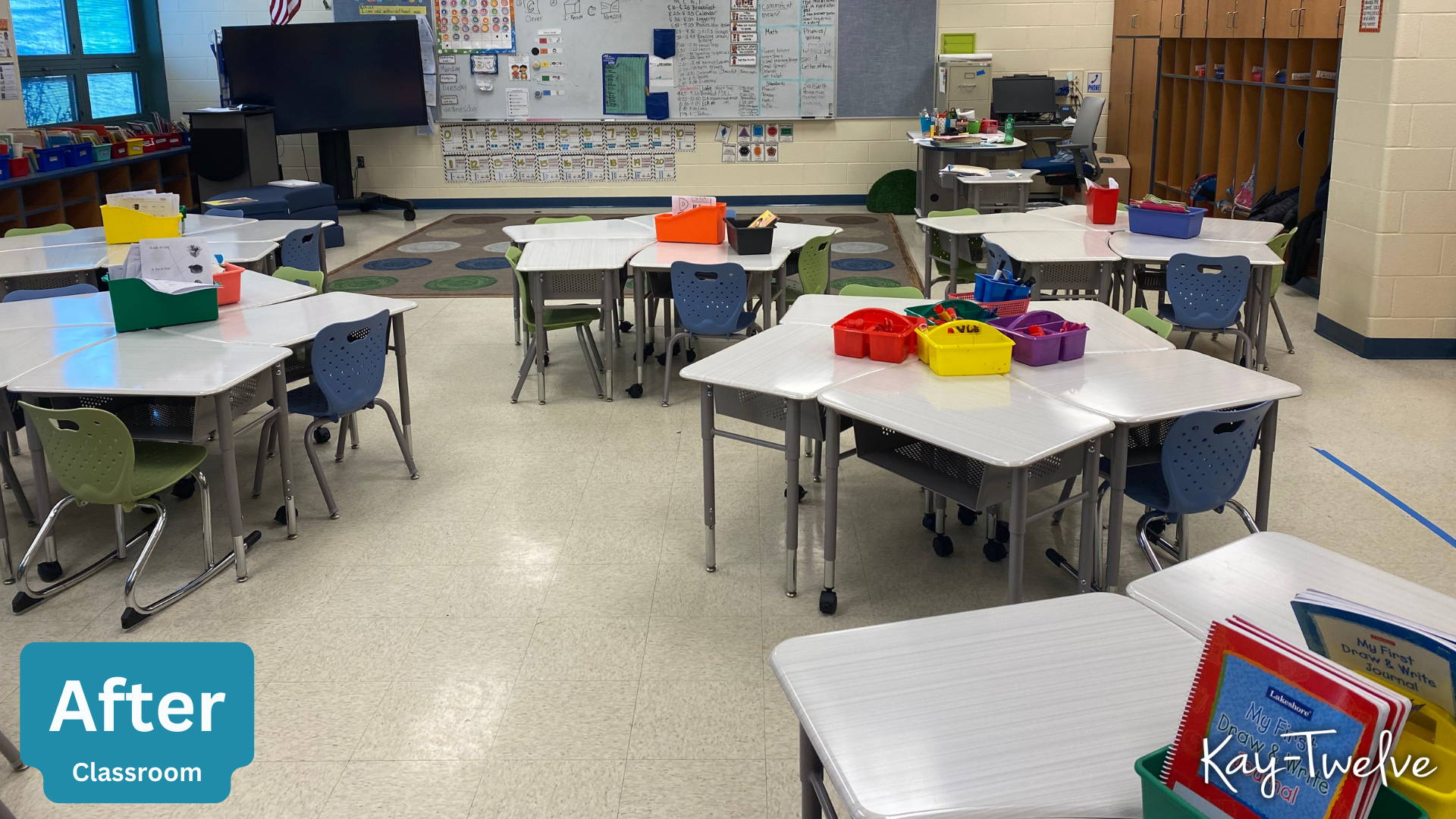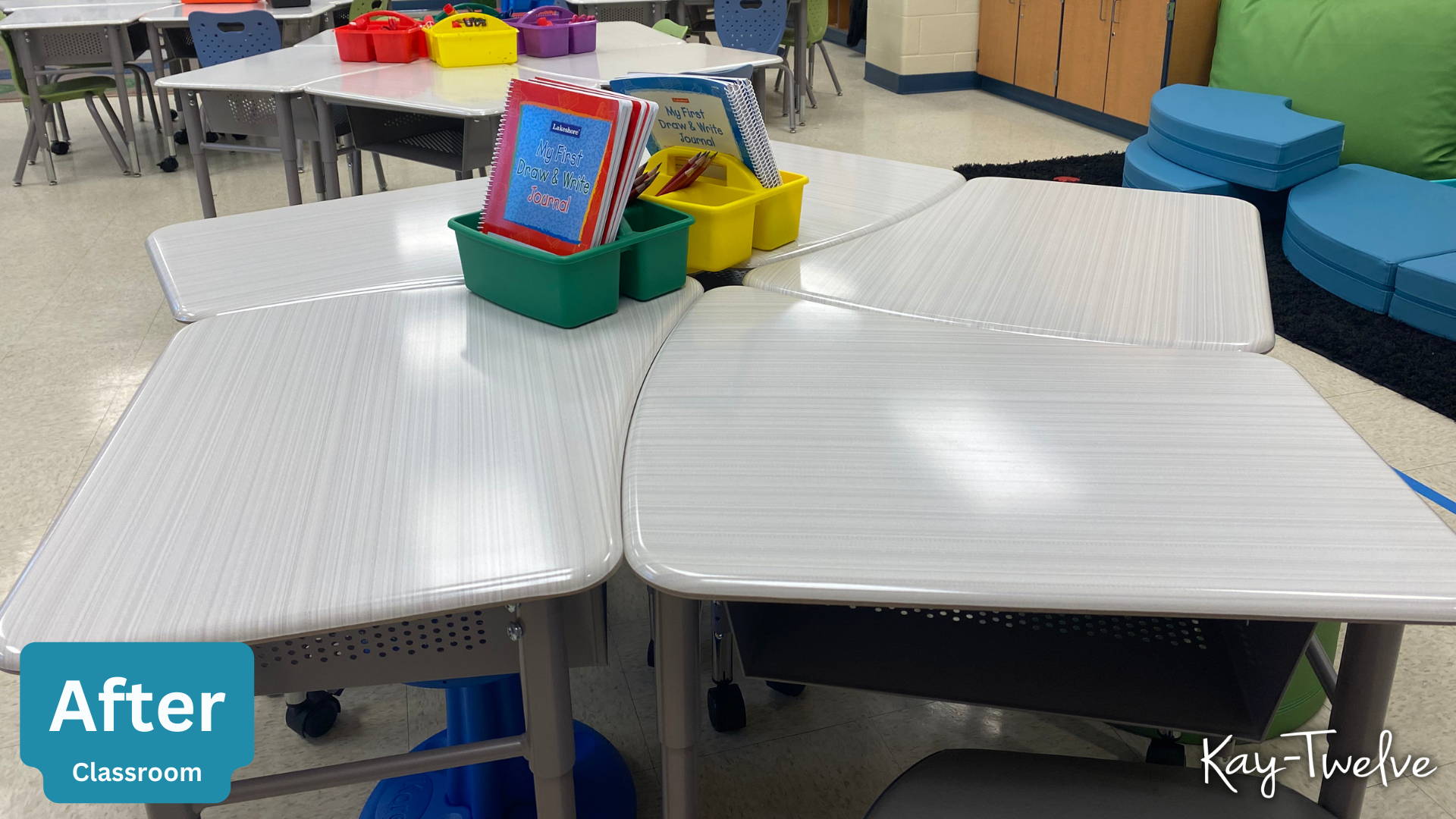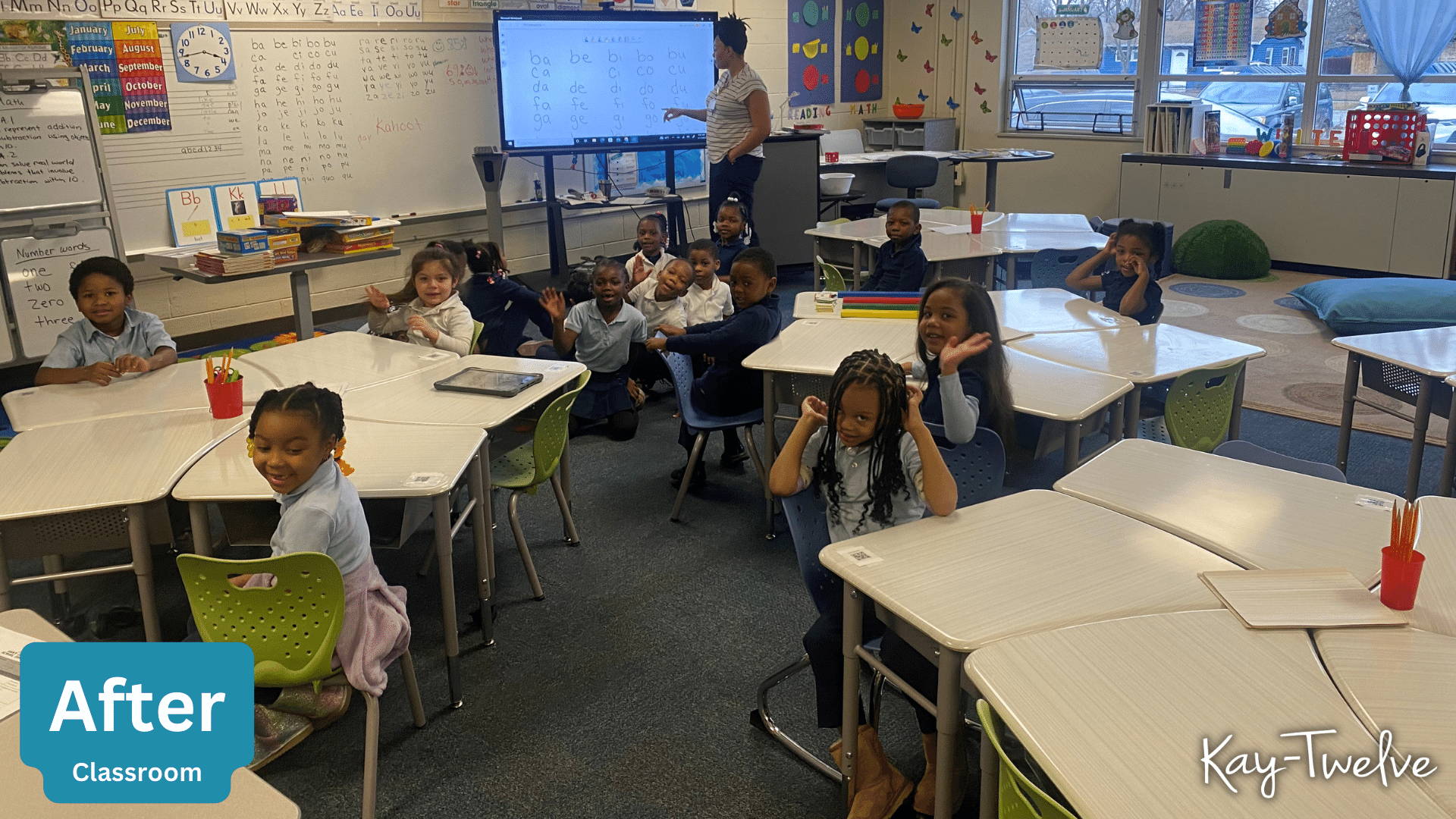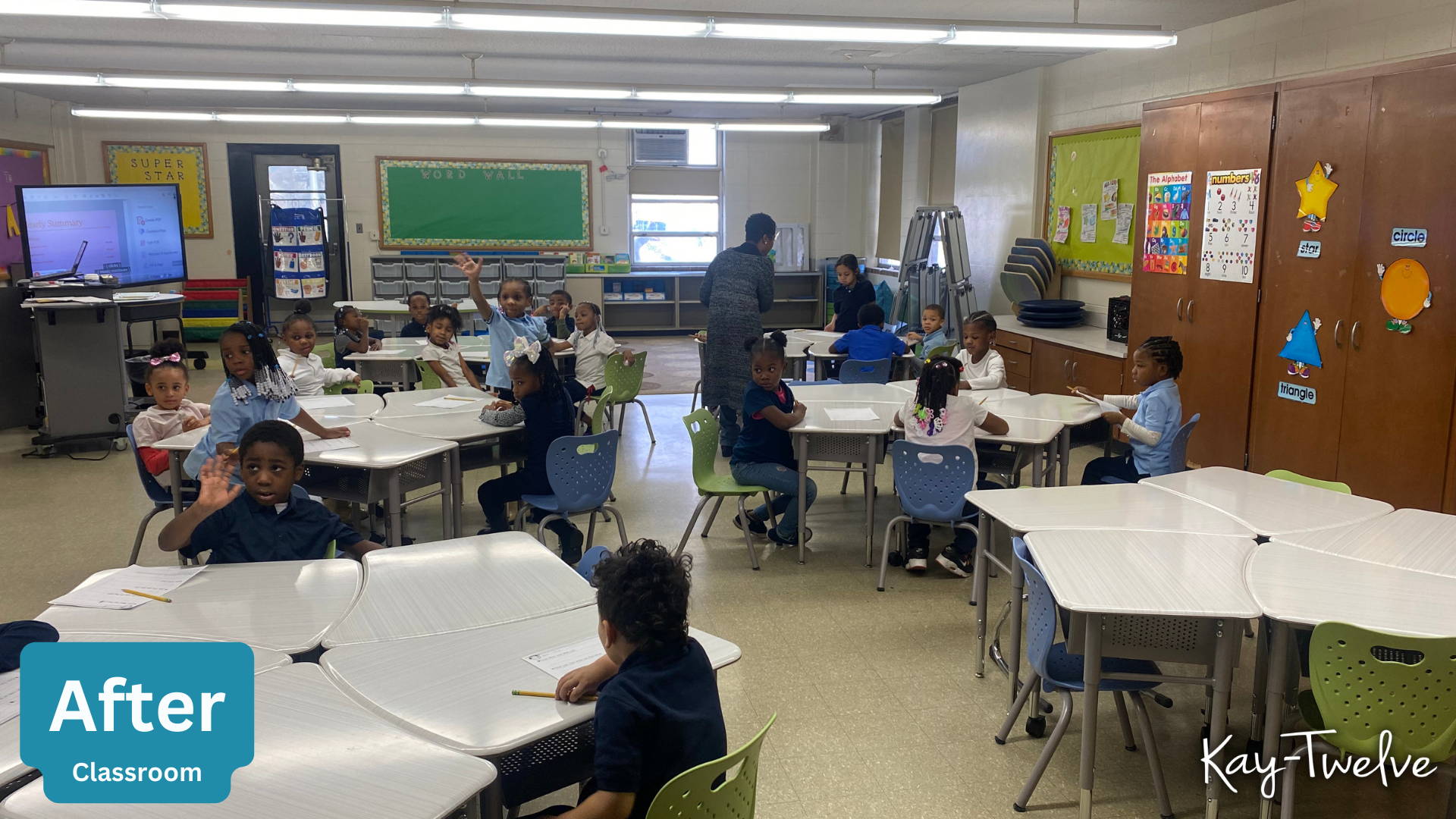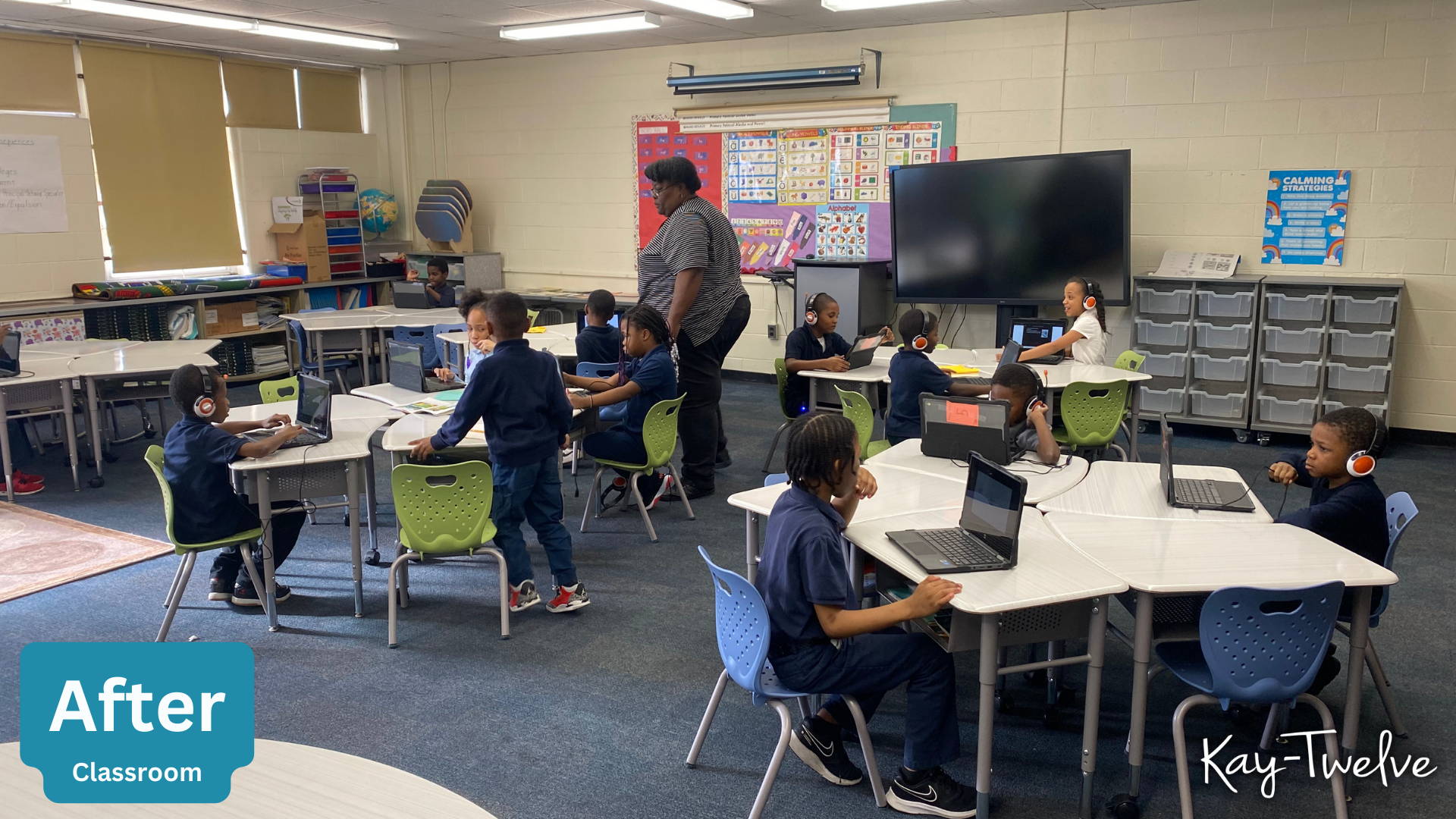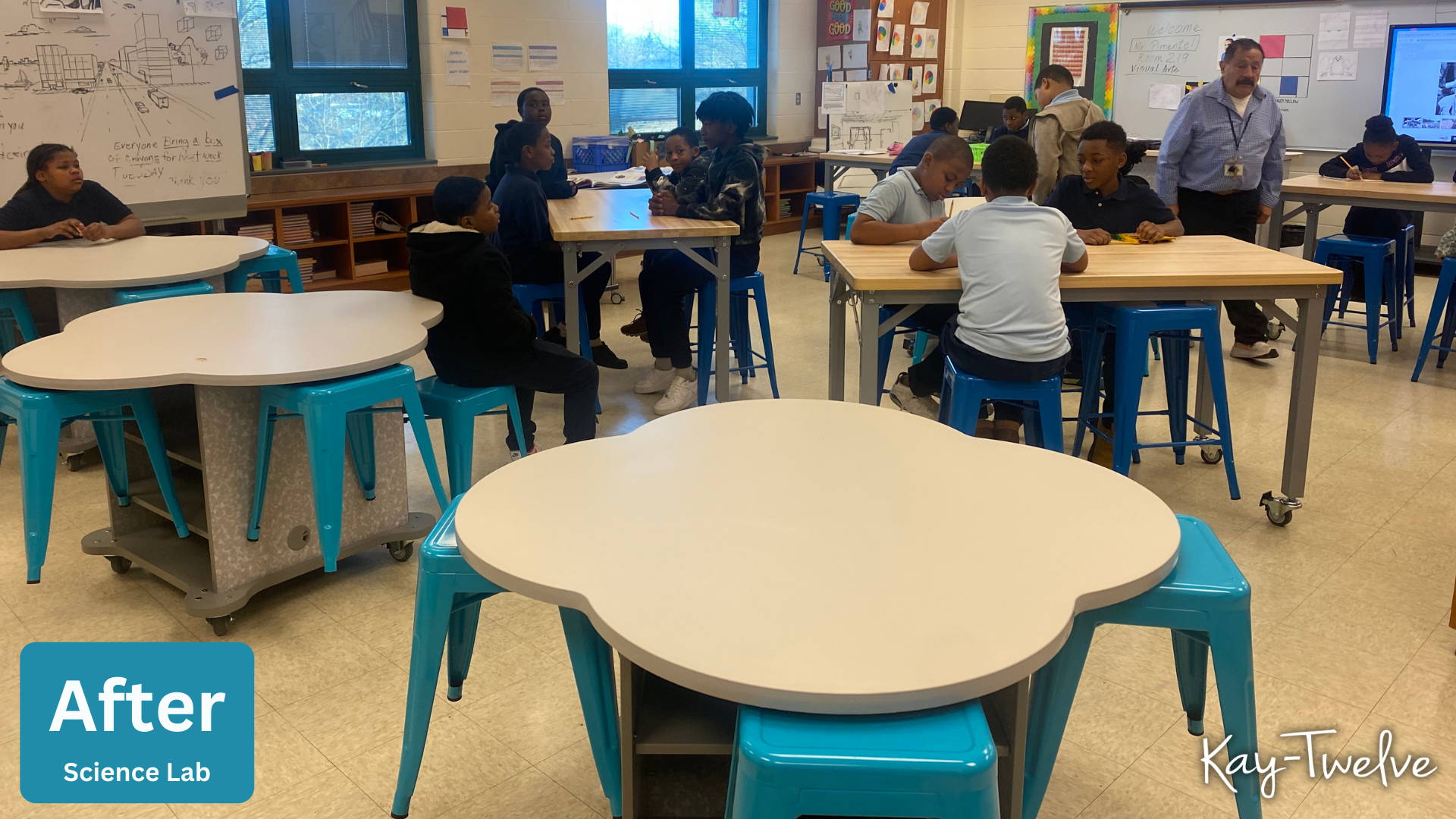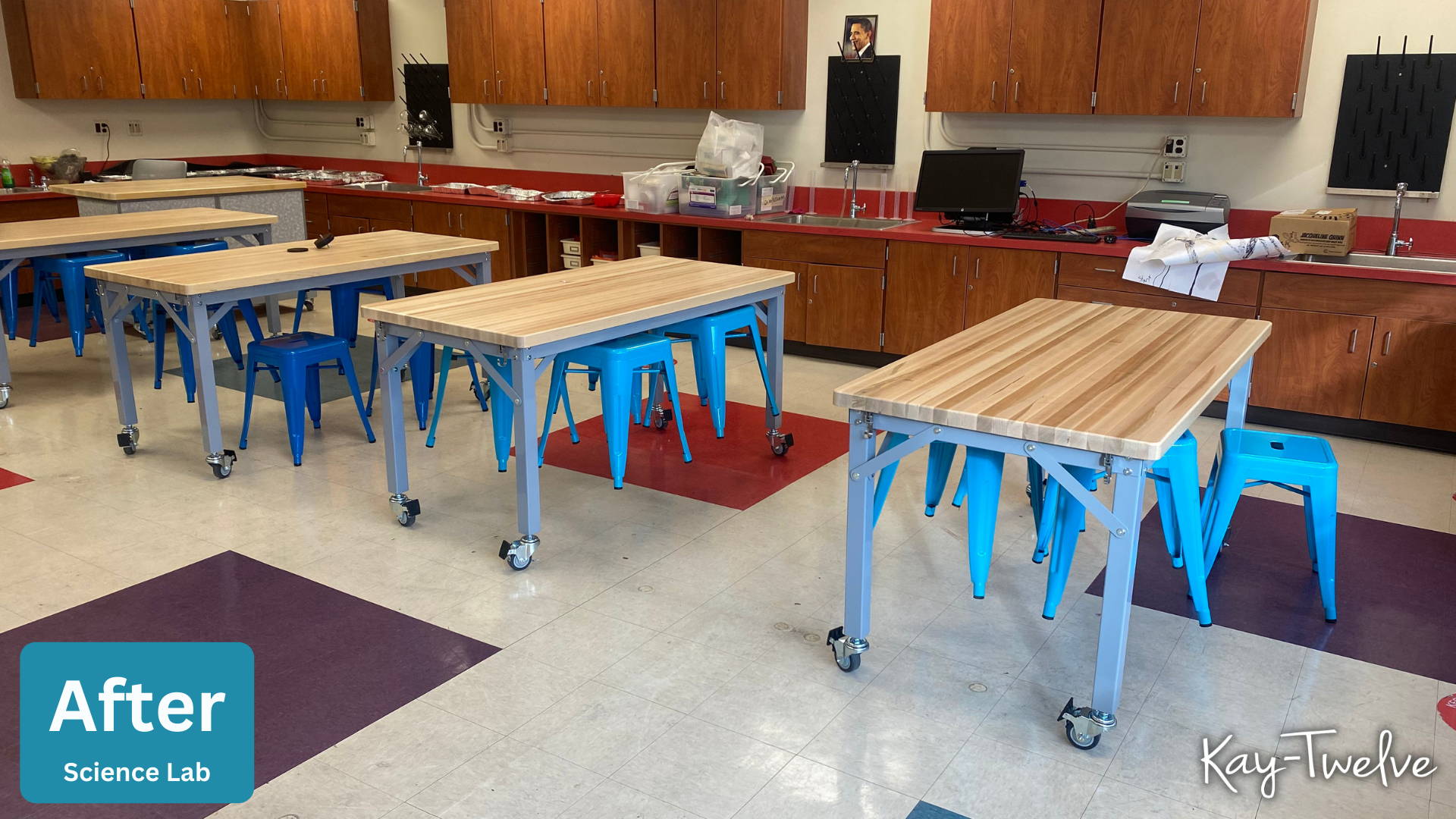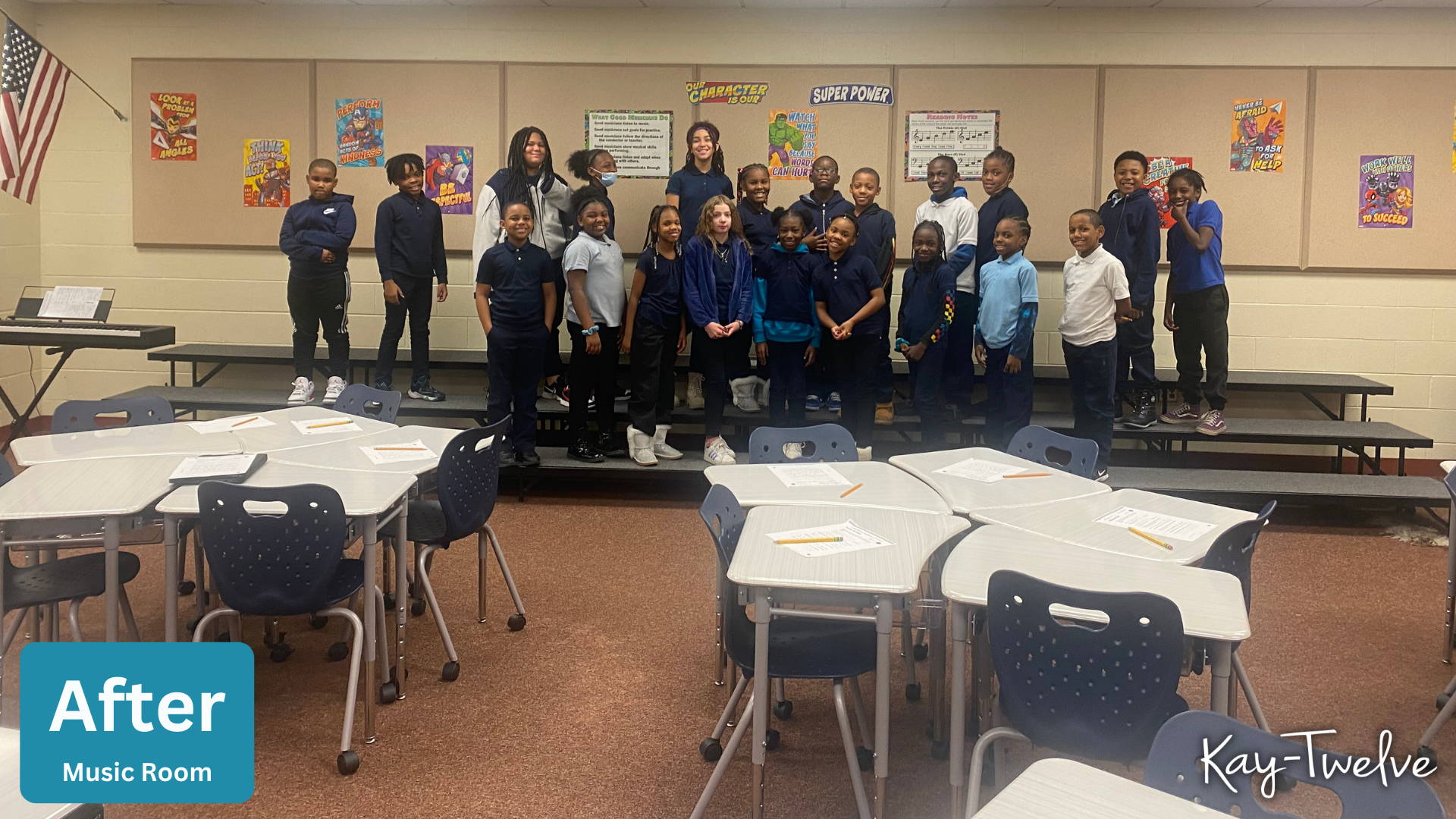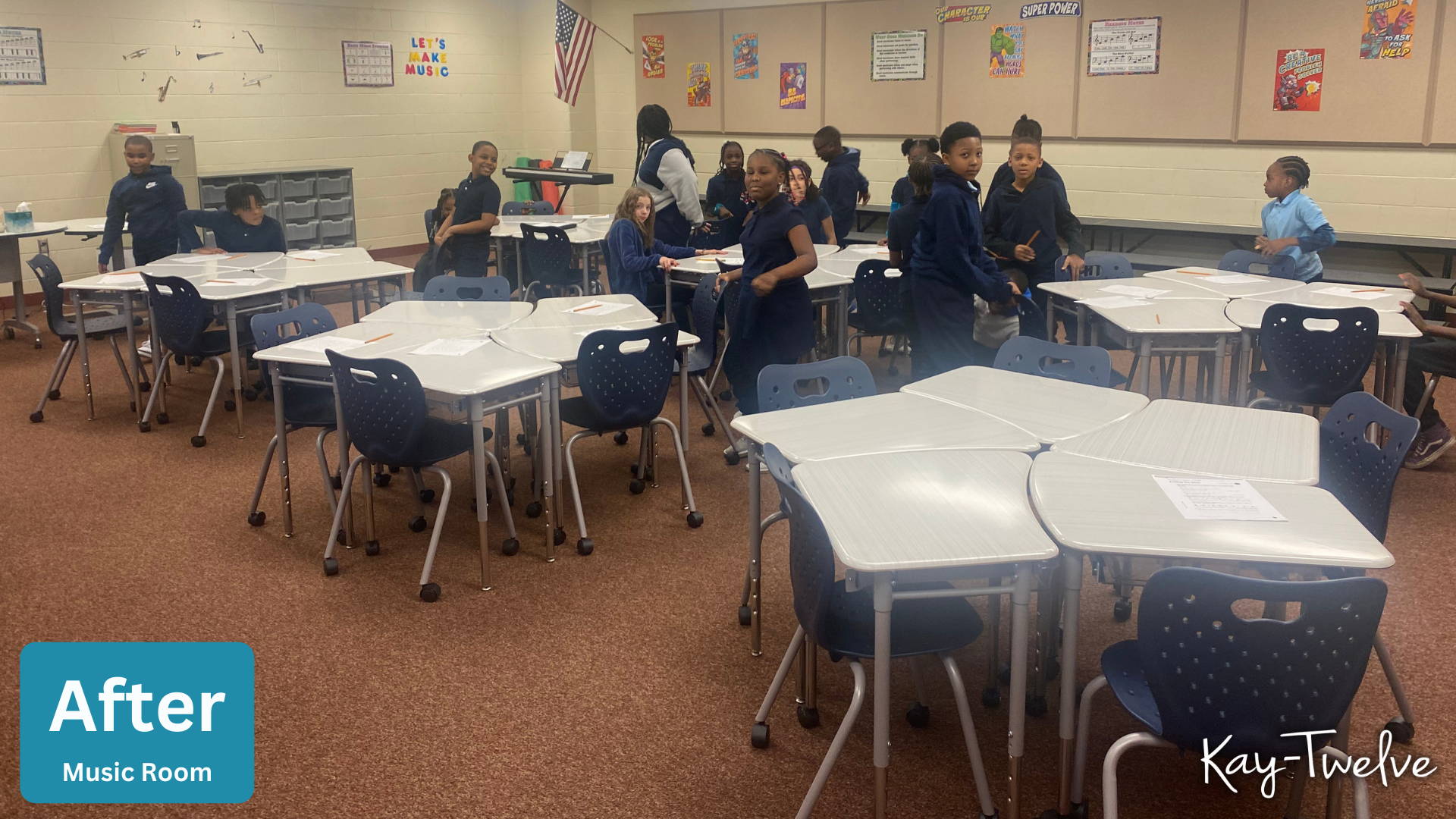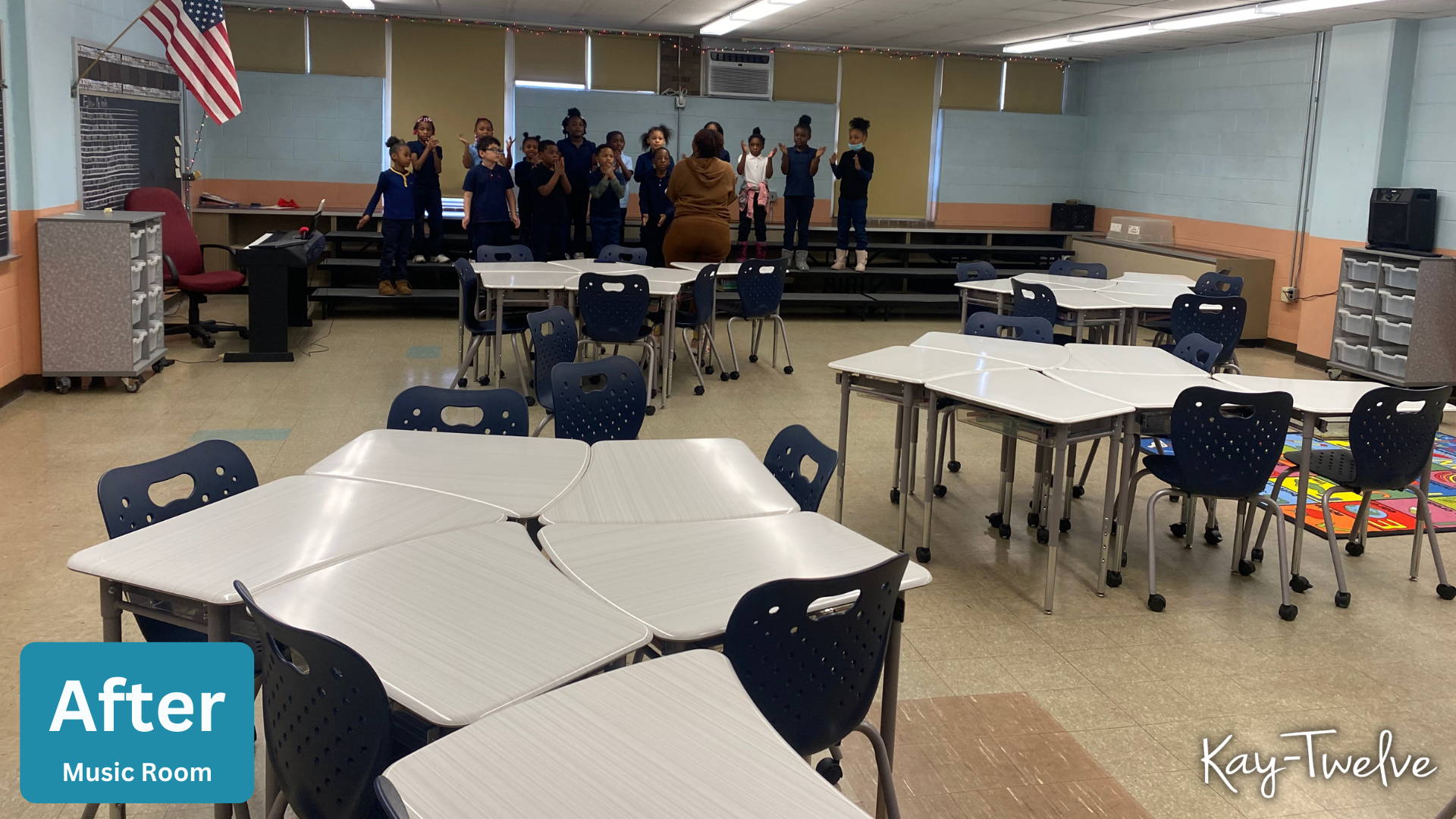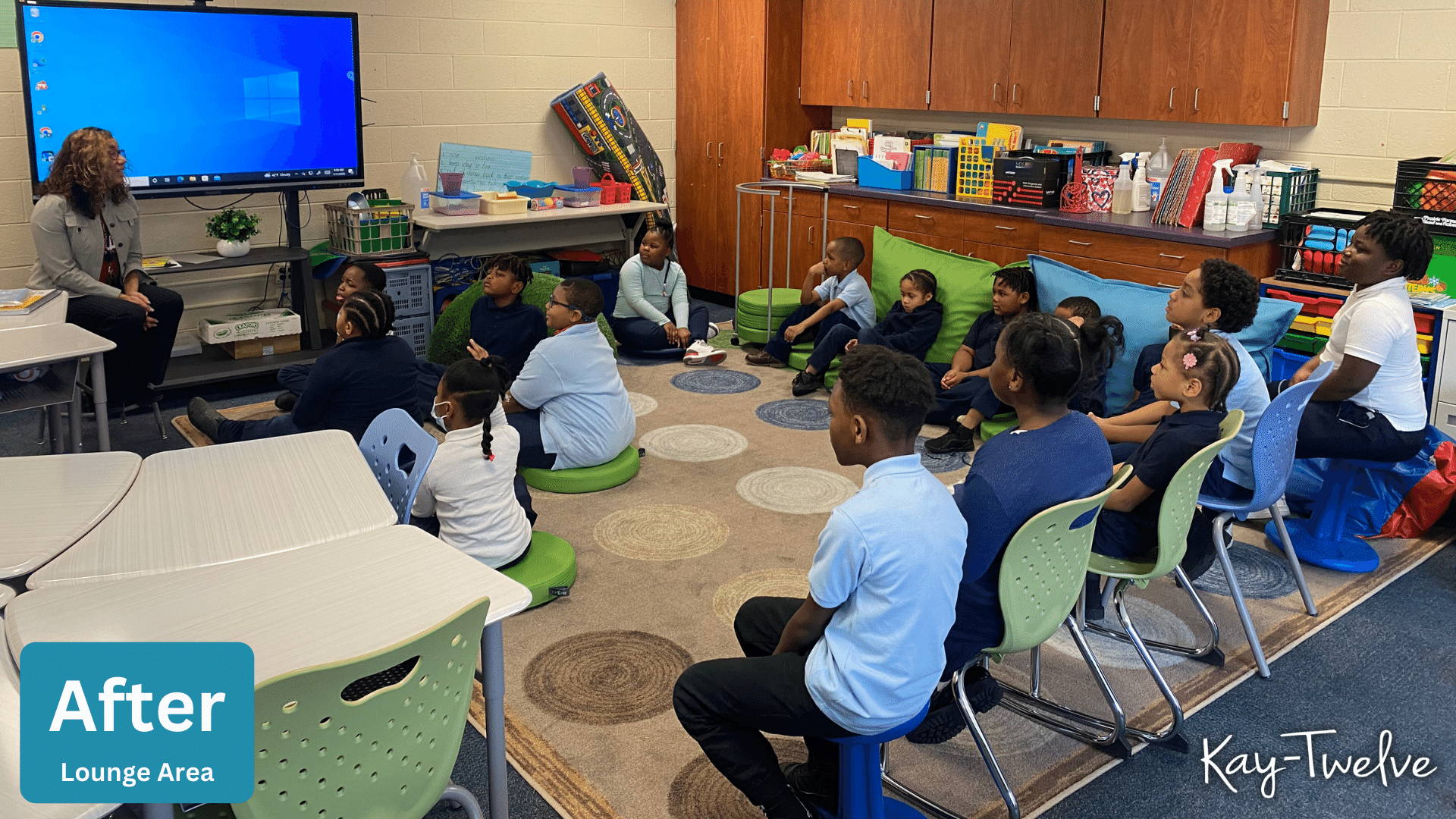 Gary Community School Corporation
From Preschool-5th Grade, Gary Schools makes sure that all students are supported through an environment that encourages growth and exploration. There children have a real thirst for learning and their excellent team are committed and dedicated in ensuring that each and every child achieves. More recently, each individual school has begun offering unique programs including STEM, Scouts and more!

There was only one issue - their learning environments needed a refresh to help support their STEM programs. In most of the elementary schools, the furniture had been in use for over a half century and was outdated for the new curriculum being put into place. Now following the renovation, the STEM classrooms have students standing, sitting on stools, and better situated for how they learn best! The new desks are capable of being arranged into compact pods that can fit 2-5 students! Overall, the new environments are helping support the educators new teaching methods that are being instituted.
"One student, as he put it, was you care. We have new furniture, it's like Christmas all over again. And so it does give a new feel to the building." - Principal Tyneasha Banks

Furniture Donation for Global Impact
As part of our commitment to improving education, Kay-Twelve ensured that the old furniture from the project was donated to The Reuse Network (IRN), a non-profit organization dedicated to repurposing surplus furniture for charitable purposes.
A total of 7,216 pieces of surplus school furniture, weighing 167,780 pounds (83.89 tons), were donated to recipients around the world. Through IRN's non-profit partners, the furniture was distributed to charities in Chicago, IL, Djibouti City, Djibouti, Zanzibar, Tanzania, and Managua, Nicaragua. In addition, any furniture that could not be repurposed was locally recycled to minimize landfill impact.
Kay-Twelve's commitment to sustainability and community engagement extends beyond this project, as the company actively seeks ways to make a positive impact on the environment and local communities. Through their partnerships with schools and organizations, Kay-Twelve aims to create spaces that are not only functional and inspiring, but also environmentally responsible.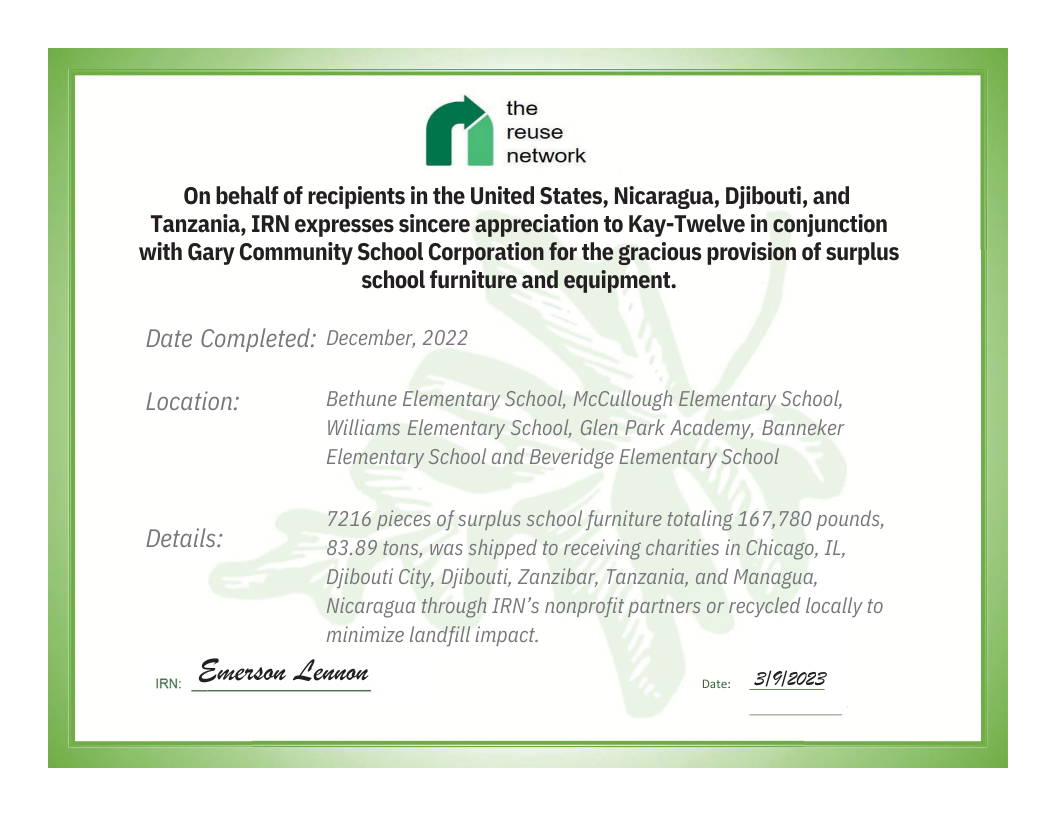 Location: Gary, IN
Project Scope: 6 Full School Renovations of Bethune Preschool, Glen Park Elementary, McCullough Elementary, Williams Elementary, Beveridge Elementary, and Banneker Elementary.
Project Completed: December, 2022
Number of Learners Impacted: 2,606
Designers: Keirsten Todoran & Betsy Andrusiak
Manufacturers: Alumni, CEF, Fomcore, Haskell, Jonti-Craft, Joy Carpets, MooreCo, NorvaNivel, NPS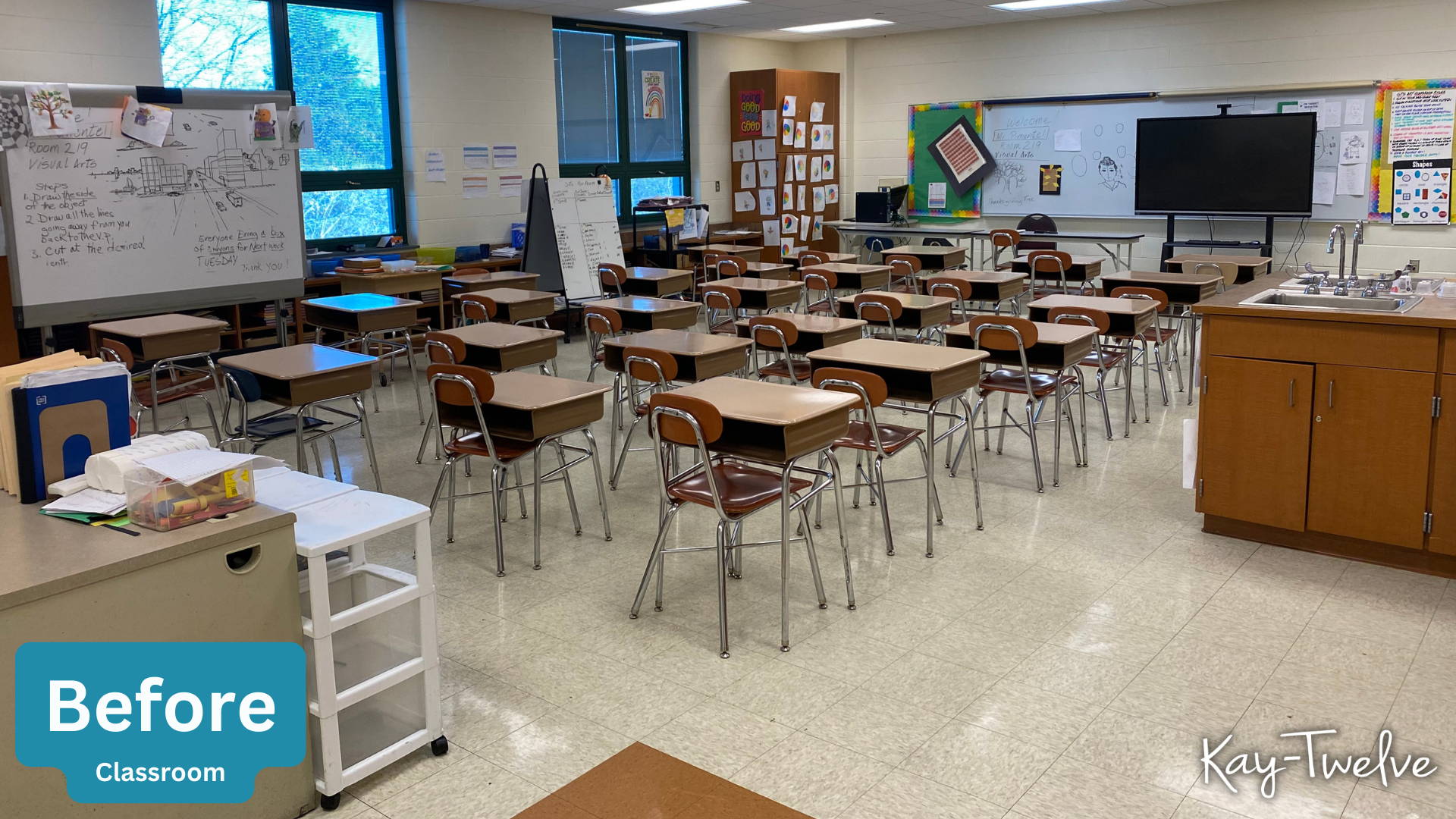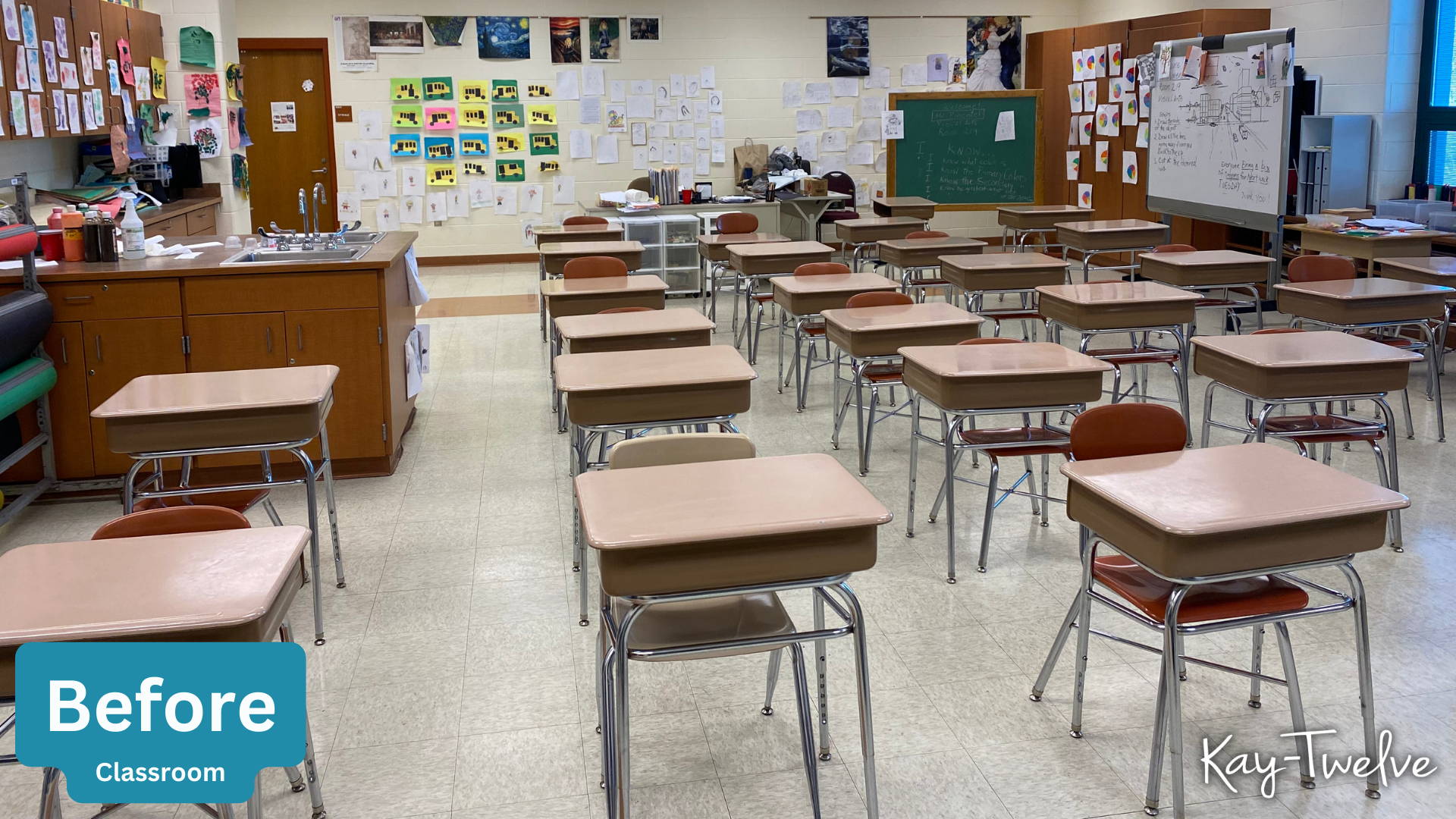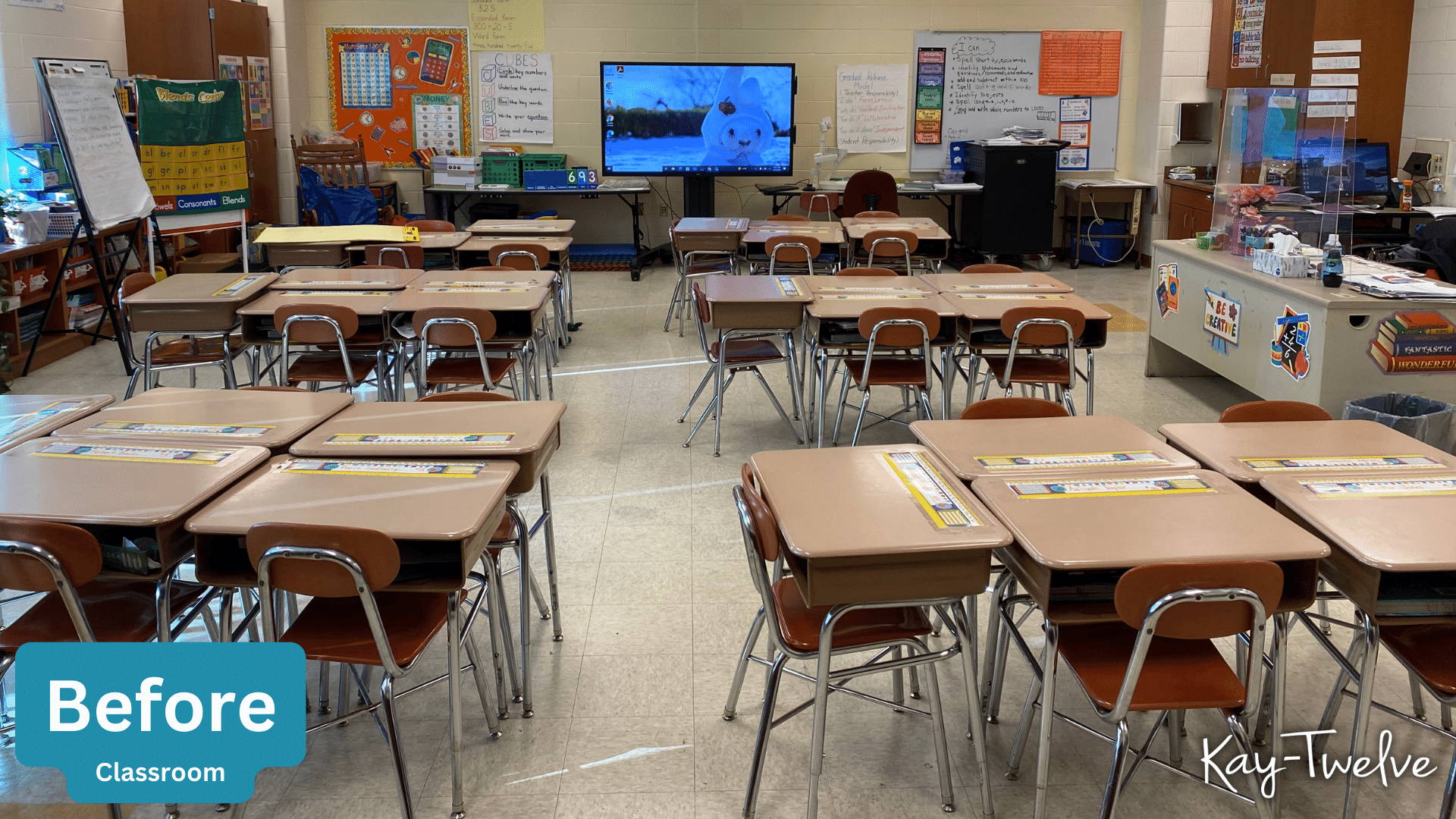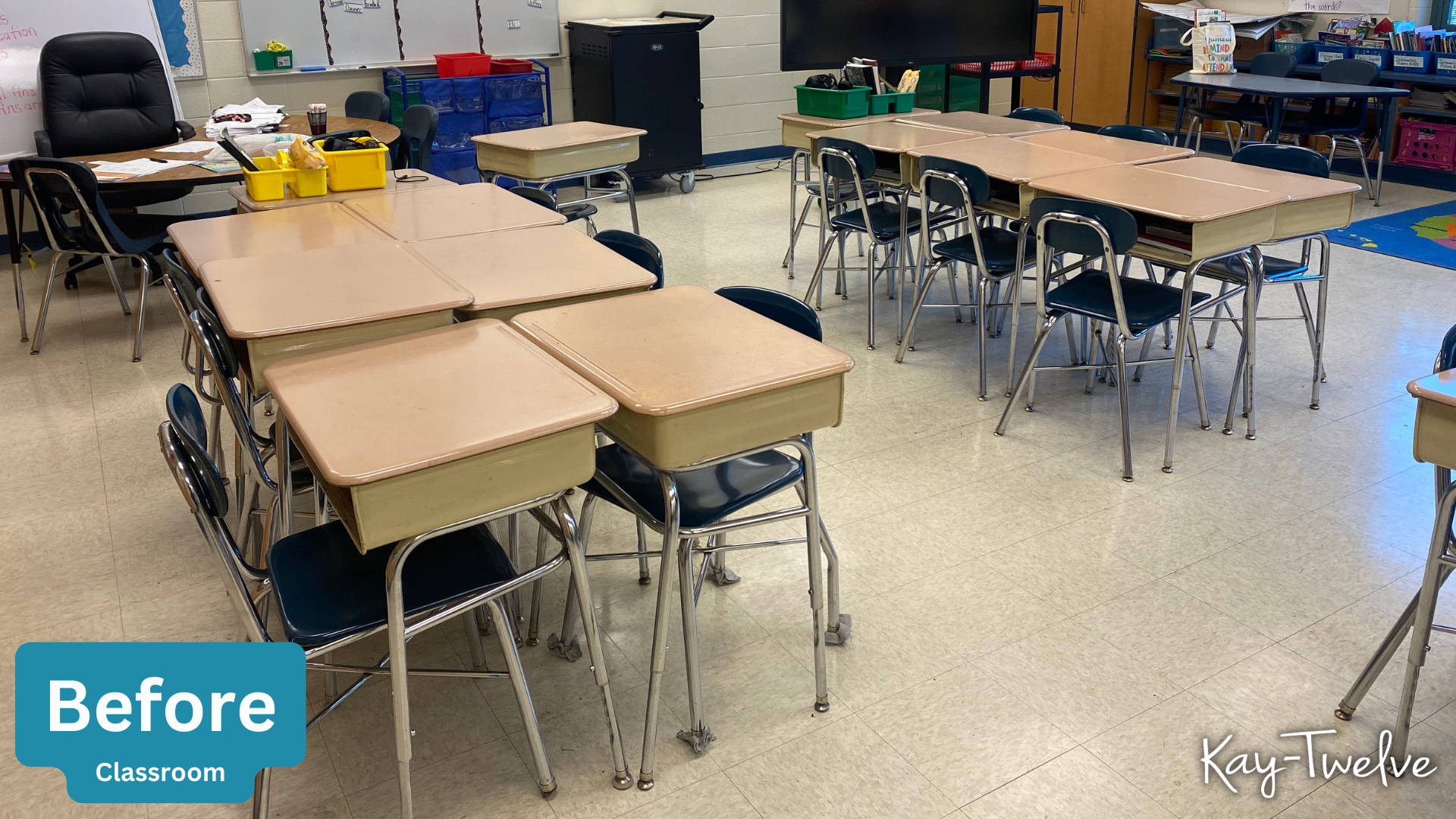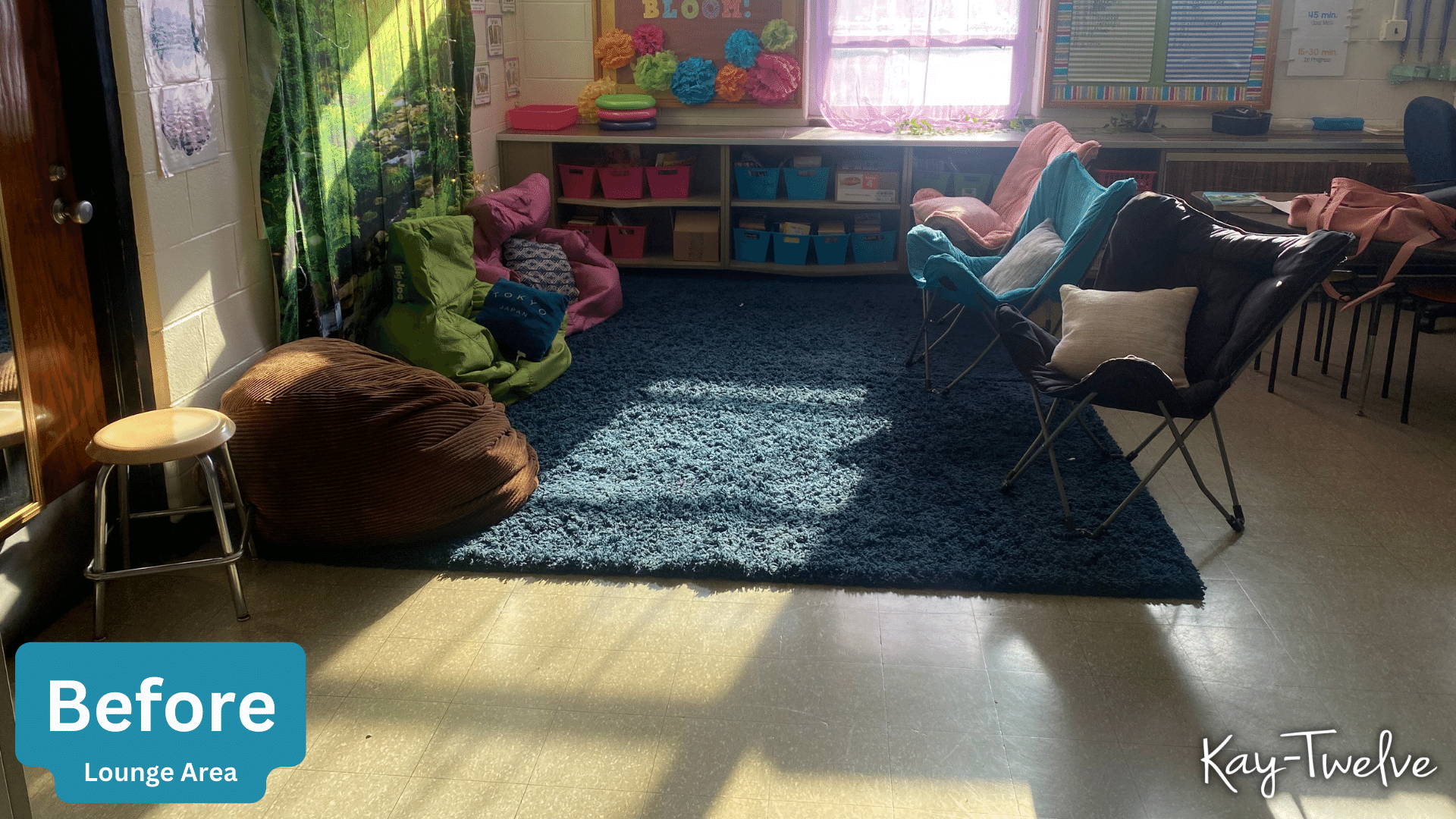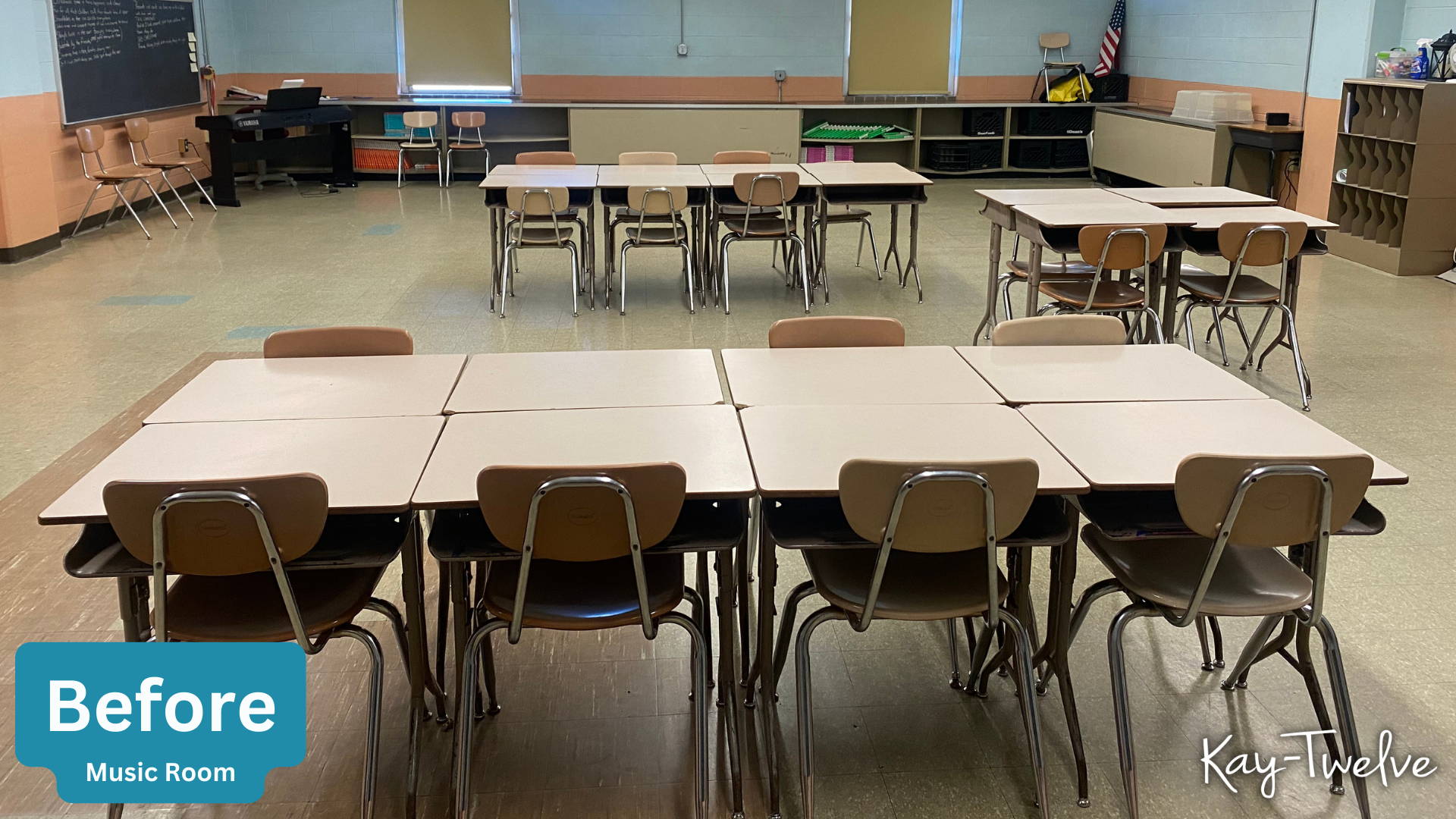 Schedule a Collaboration Session
Kay-Twelve's mission is to help schools create better learning environments and help students get the most out of their time in school by equipping them with furniture and equipment that allows for a truly collaborative experience. If you are ready to create better learning environments for your school, schedule a free collaboration session with your local Kay-Twelve Educational Design Specialist today!