Eastmark High School in Mesa, Arizona is a junior high and high school that is designed to ensure that its students have ample opportunities to develop the skill of working in collaborative settings. From the furniture to their collaborative breakout rooms, they frequently require students to work as a team.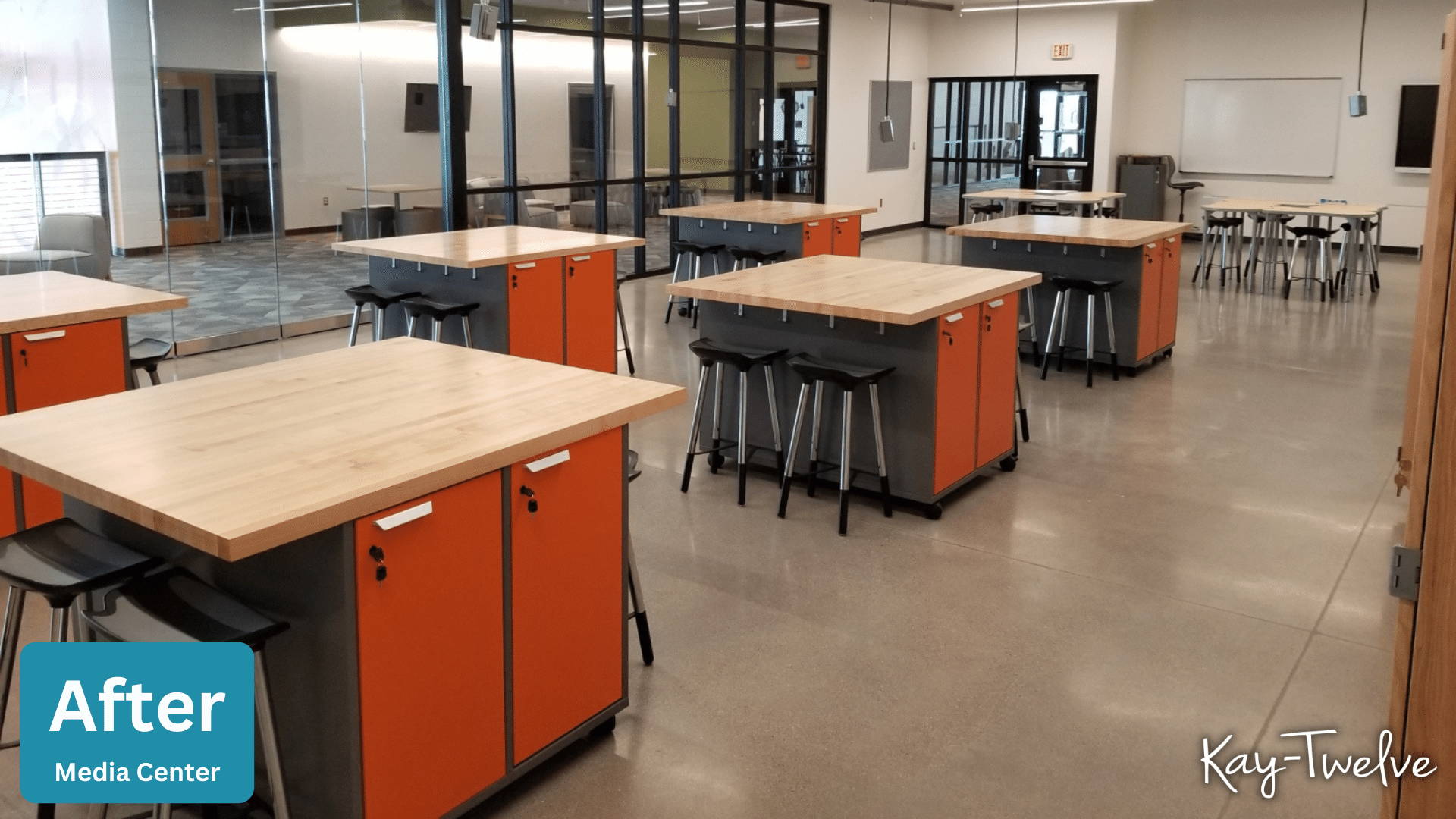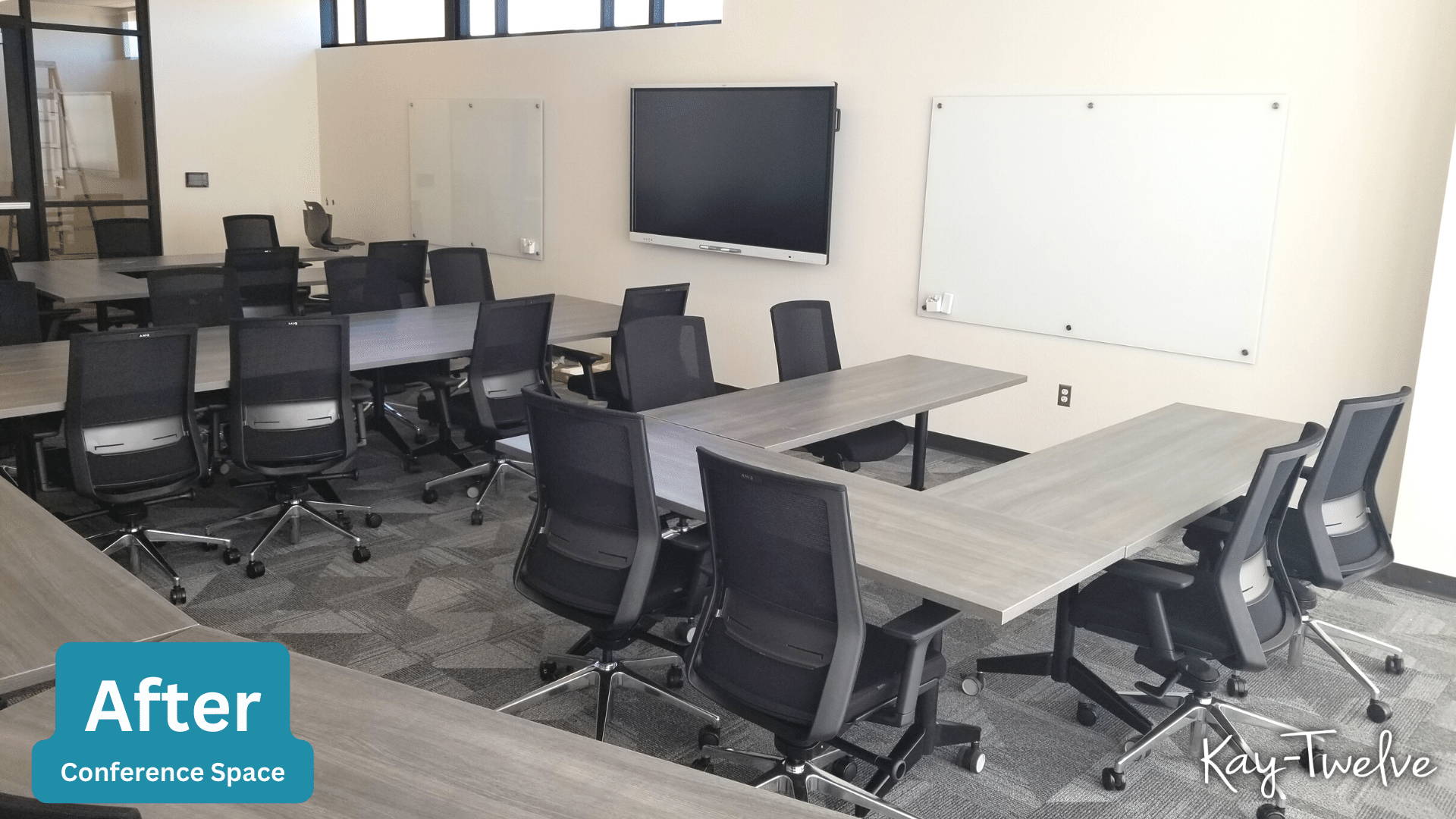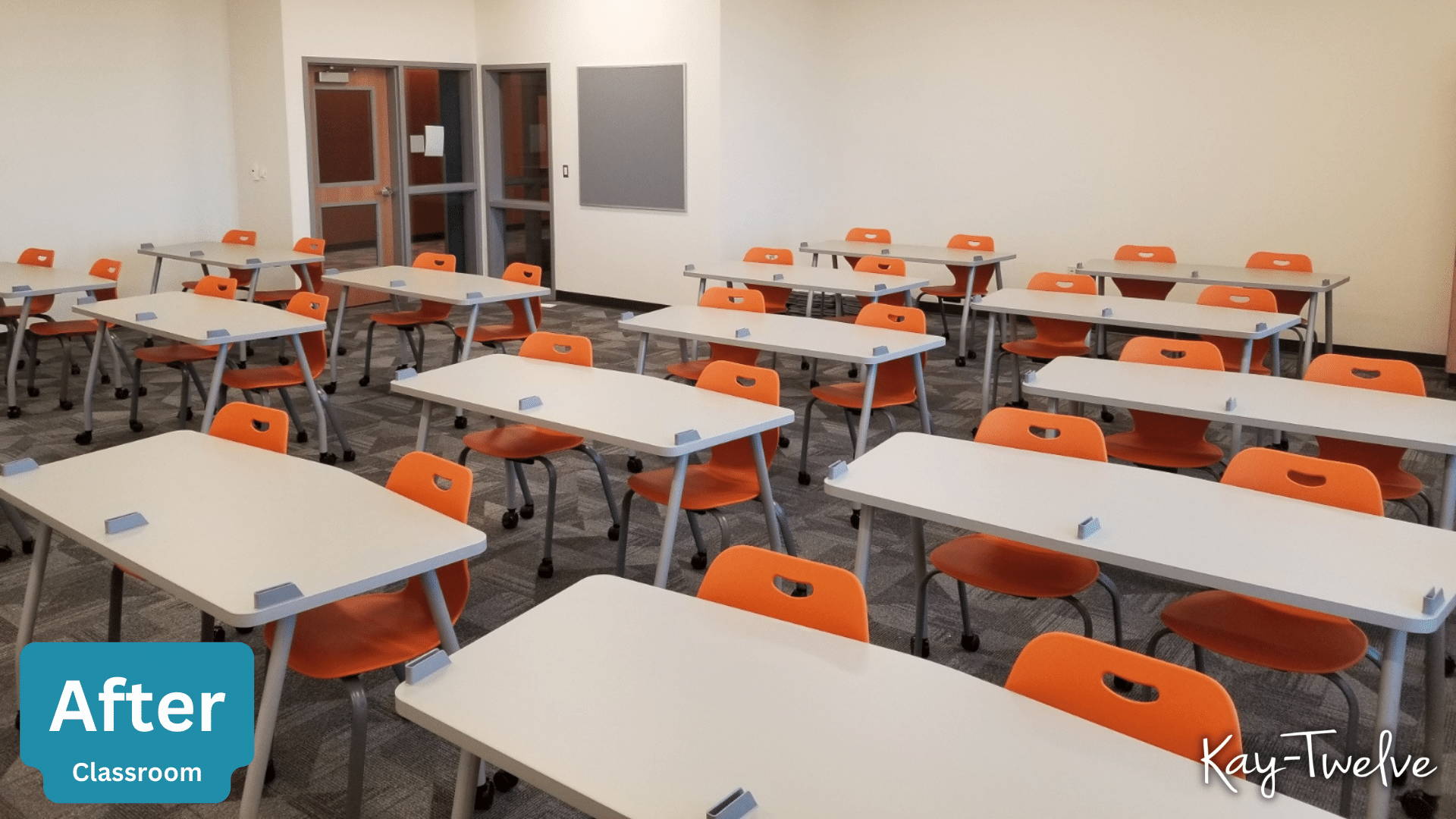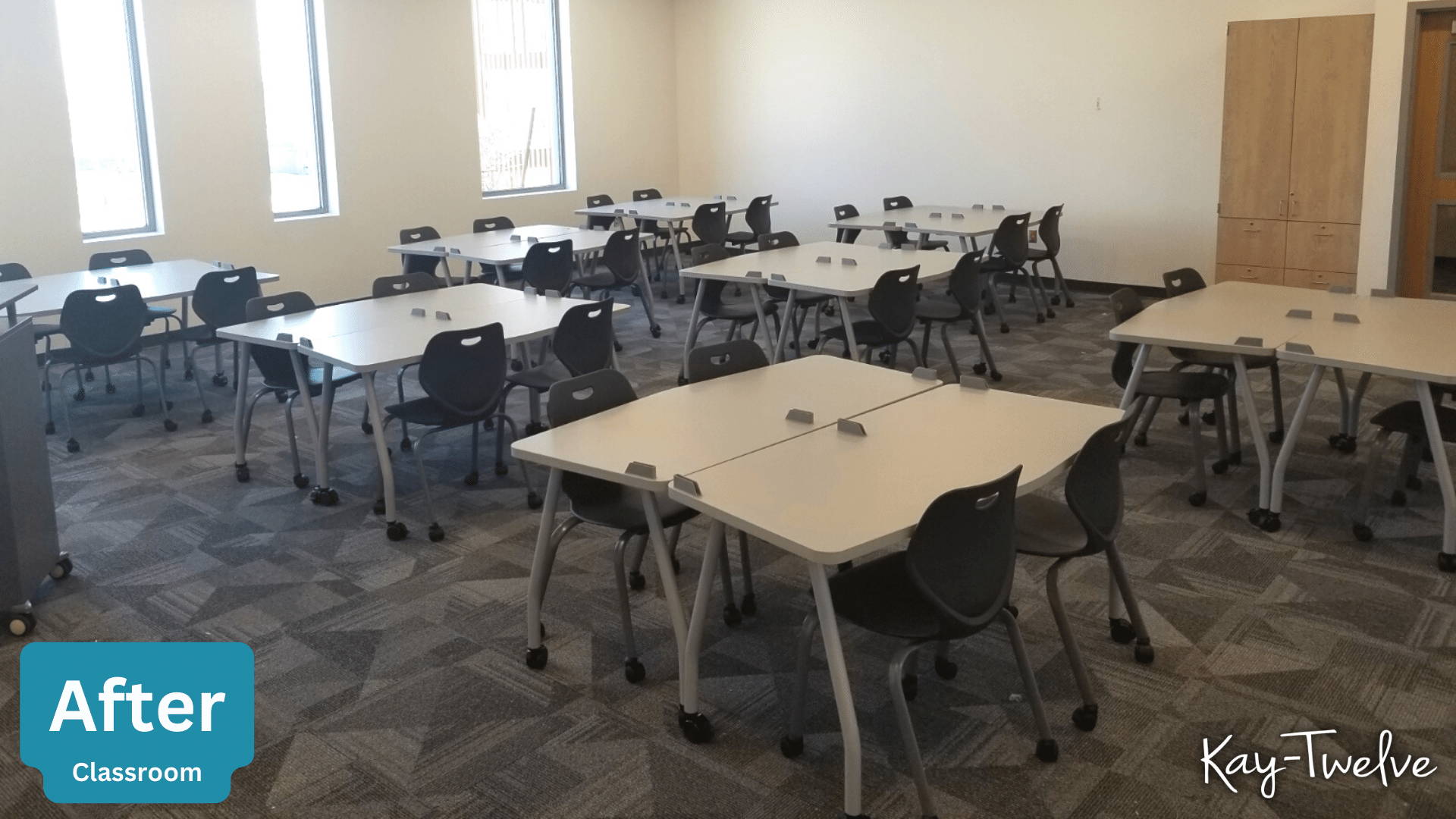 Eastmark is driven to become a model school both locally and nationally in terms of providing students with rigorous, relevant coursework that will assist them in acquiring the skills and knowledge to be successful in whatever post-secondary career path they may choose.
The school's goal is to provide a quality education with the belief that all children can learn. They have quality programs that include regular education, gifted education, special education, and early childhood education as well as career and technical education and alternative high school services.
Location: Mesa, AZ
Project Scope: New Construction
Project Completed: 2019
Number of Learners Impacted: 1,000
Designers: Kevin Foote
Manufacturers: MooreCo, Diversified Woodcrafts, AMQ, OFGO, Krueger International (KI), National Public Seating (NPS)
Schedule a Collaboration Session
Kay-Twelve's mission is to help schools create better learning environments and help students get the most out of their time in school by equipping them with furniture and equipment that allows for a truly collaborative experience. If you are ready to create better learning environments for your school, schedule a free collaboration session with your local Kay-Twelve Educational Design Specialist today!