Meet Your Local Educational Design Specialist!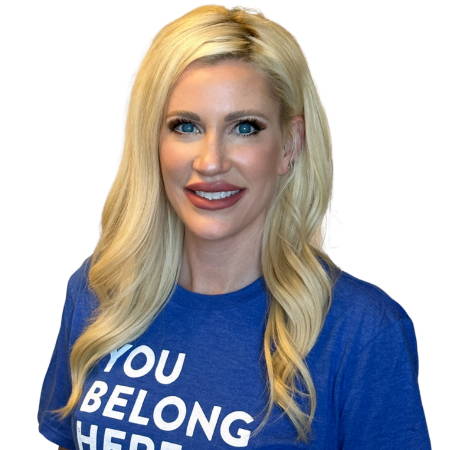 Elizabeth comes to Kay-Twelve with over 16 years experience working with school districts in Texas in the Education Technology, School Photography and Yearbook industries. Most recently she partnered with school districts to provide technology solutions to their campuses. She is excited to continue partnering with schools to assist them in creating more unique, collaborative, and effective learning spaces. Elizabeth has a Bachelor's degree from Texas A&M and loves all things Aggie related - WHOOP! She has lived and worked in the Houston area most of her life, and now resides in New Braunfels with her husband and three children. In her spare time she enjoys watching her children participate in sports and dance competitions. She also loves to bake and decorate cakes.
Elizabeth Hegi
Educational Design Specialist
ehegi@kay-twelve.com
888-624-5451 Ext. 54
Kay-Twelve Projects Near Elizabeth
School District of Philadelphia

"My local sales rep exemplifies the Kay-Twelve mission and values. It's a pleasure to work with him. Kay-Twelve is a long-term vendor/client relationship providing good services throughout the district."
Mary Lee, M.Ed, ALEP
Educational Facilities Planner
School District of Philadelphia
Philadelphia, PA
The School District Of Omro

"Our large project was a challenge and the employees and designers helped make our space a reality. The district and community are super impressed with the space. I am also thankful for all the troubleshooting we did with you regarding some defects and wrong items. Super professional and always available to answer questions. "
Rob Turner
High School Teacher
The School District of Omro
Omro, WI
Schedule a Collaboration Session With Elizabeth
Your regional Educational Design Specialist (EDS) will be your guide and single point of contact throughout your new build or renovation project.
Meet Your EDS!
Behind every regional EDS is a dedicated project manager, interior designer, and marketing team that will work hard to make your school's project a success.
We collaborate with the premier educational manufacturers to provide you with the best possible learning environments for your students.
View Collections.