The future of learning environments may look a little different than what we've come to know. But, that doesn't mean they can't be functional, collaborative and thrive as we move into the 2020-2021 school year. With so many options for the furniture that fills your classrooms, it's not always easy to know where to start. But the environments in our schools make all the difference in how kids learn. In order to maintain a sanitary and safe environment for your staff and students, we are presenting the Marsh School Safety Shields!
Marsh's line of School Shields are perfect for Cafeterias, Attendance Offices, Libraries, Concession Stands and Ticket Offices and other areas with student and public interaction. Elegant metal mounting and laminate base is sturdy and does not require modification or drilling to your school's chosen area.
The Marsh School Safety Shields are ideal for schools and office environments to limit exposure with staff, students and visitors. Custom configuration and sizes available upon request.
The high-quality glass and hardware shields have a pass through and non-pass through option to accomodate any needs you may have. With its superior aesthetic and clarity compared to other plastic shields, you will surely be pleased with the product in your given space.
The Marsh School Safety Shields offer many different features that the classroom hasn't seen before! You will learn just how beneficial this product is to maintaining a functional, collaborative and thriving classroom moving forward.
Tempered glass - highest standard impact ratings

Easy to clean and sanitize

Superior aesthetic/clarity compared to plastic shields

Easy to assemble

Three widths - 30", 42" and 66" - all have 24" height
| | |
| --- | --- |
| Quality Manufacturing | Clean & Sanitize |
| High-quality glass and hardware with superior aesthetic and clarity compared to plastic shields. | Glass is the ultimate material to clean and sanitize. Non-porous and easily maintainable. |
| Exceptional Safety | Custom Design |
| Impact ratings of the highest standard are possible with Marsh tempered glass. | Custom Logo and design options are available to fit your school's logos. Permanent installation options also available. |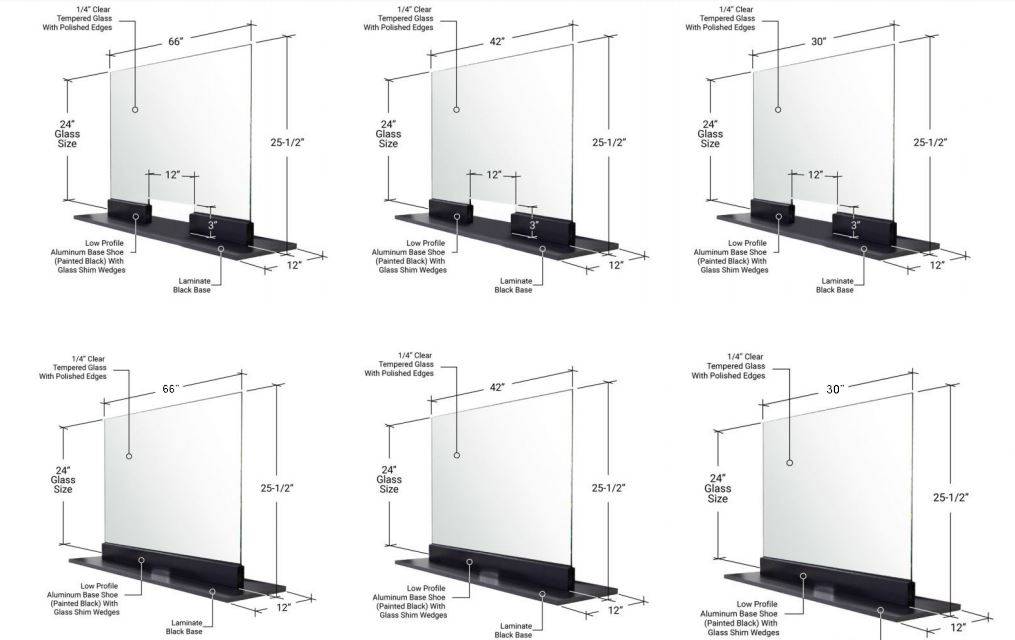 In order to have a clear protection for your office, school, and industrial space, adopt the Marsh School Safety Shields today so that you ensure the safety of your staff and students before the new school year begins!
Our approach to furniture is different. We focus on student learning outcomes and how to create the optimal spaces to improve results. Because on this, our Kay-Twelve Proven Process focuses on the concepts first and then explores the products available to match that concept. 
Our knowledgeable team will listen, care, and follow through. We can create drawings and 3-D renderings and expect your feedback to make any revisions. We work with the leading manufacturers to provide the best solution aligned with your budget. But our job doesn't end there, our team will lead the project through completion, and most importantly, ensure the space is utilized by the staff the way it was intended.
If you are feeling overwhelmed during these uncertain times, please feel free to schedule a time to talk with us! We are here to help you and want to be a resource as we get through these times together. To schedule a time to talk, click the button below and we will help you with whatever you may need!