STAFF, STUDENT AND VISITOR SAFETY!
Marsh School Safety Shields
Marsh's line of School Shields are perfect for Cafeterias, Attendance Offices, Libraries, Concession Stands and Ticket Offices and other areas with student and public interaction. Elegant metal mounting and laminate base is sturdy and does not require modification or drilling to your school's chosen area. Mobility to serve several venues and tasks.
Ideal for schools and office environments to limit exposurewith staff, students and visitors. Custom configuration andsizes available upon request.

High-quality glass and hardware with superior aesthetic and clarity compared to plastic shields:
-Pass through and non-pass through options
-Tempered glass - highest standard impact ratings
-Easy to clean and sanitize
-Superior aesthetic/clarity compared to plastic shields
-Easy to assemble
-Three widths - 30", 42" and 66"
-Four heights - 26", 36", 42" and 48"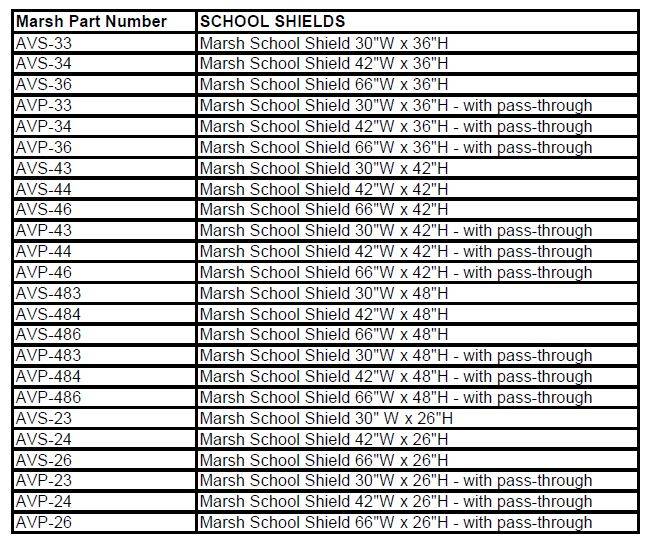 High-quality glass and hardware withsuperior aesthetic and clarity comparedto plastic shields.
Glass is the ultimate material to cleanand sanitize. Non-porous and easilymaintainable.
Impact ratings of the highest standardare possible with Marsh tempered glass.
Custom Logo and design options areavailable to fit your school's logos.Permanent installation options alsoavailable.