Are you an educator looking to stay up-to-date with the latest trends and insights in the ever-evolving field of education? Lucky for you, we've put together an updated list of the top education podcasts for 2023. Whether you're a teacher, principal, administrator, or simply someone passionate about learning, these podcasts will provide you with valuable tips, strategies, and inspiration to enhance your educational journey.
Host: Kevin Stoller
The Better Learning Podcast remains a must-listen for anyone seeking to improve education across various levels, including K-12 schools, higher education, and corporate/adult learning. This podcast is all about positively impacting the current and future generations of learners by reaching a mass audience to inspire action.
New for 2023: The Better Learning Podcast continues to feature groundbreaking interviews with educational leaders, including comedian Joe Dombrowski, former NFL player Merril Hoge, and owner of the Savannah Bananas Emily Cole. Tune in for fresh insights into the world of education. 
Host: Jacob Chastain
The Teach Me, Teacher Podcast
is a no-nonsense podcast designed for educators seeking professional development on the go. Host Jacob Chastain interviews top education experts, including Kim Bearden, Donalyn Miller, and Kevin Stoller. Explore all aspects of teaching, from the challenging realities to the uplifting moments that make the profession rewarding.
New for 2023: Join Jacob Chastain in 2023 as he continues to bring you the latest insights and inspiration from educators in today's classrooms.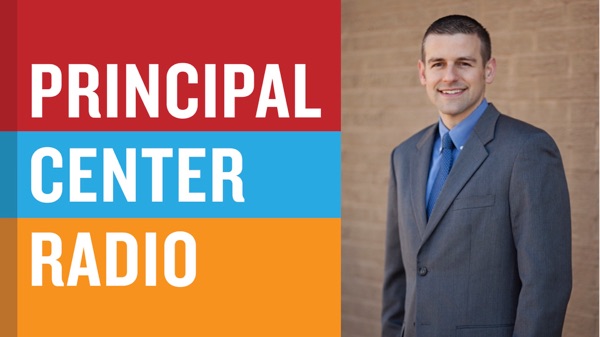 Host: Justin Baeder
Principal Center Radio hosted by Dr. Justin Baeder, provides a weekly dose of instructional leadership insights. With over 250 episodes featuring thought leaders like Charlotte Danielson and John Hattie, this podcast is your comprehensive guide to the latest ideas and books in educational leadership.
New for 2023: Stay tuned for Dr. Baeder's interviews with fresh voices in educational leadership as he continues to help you build your capacity for effective school leadership.
Host: Jeff Bradbury
Jeff is the creator of The TeacherCast Educational Network, a long-standing educational podcast focusing on pedagogy. Explore topics that matter most to teachers, students, and parents with influential educators and educational technology experts.
New for 2023: The TeacherCast Podcast remains committed to bringing you the latest discussions and insights in the world of education.
Host: Jeff Gargas & Rae Hughart
The Teach Better Talk Podcast hosted by Jeff Gargas and Rae Hughart, features expert educators sharing progressive teaching tactics to reach more students. This podcast is fueled by passion and offers weekly conversations on failures, successes, and innovative strategies for educators at all levels.
New for 2023: Join Jeff and Rae as they continue to provide fresh advice and inspiration for educators worldwide.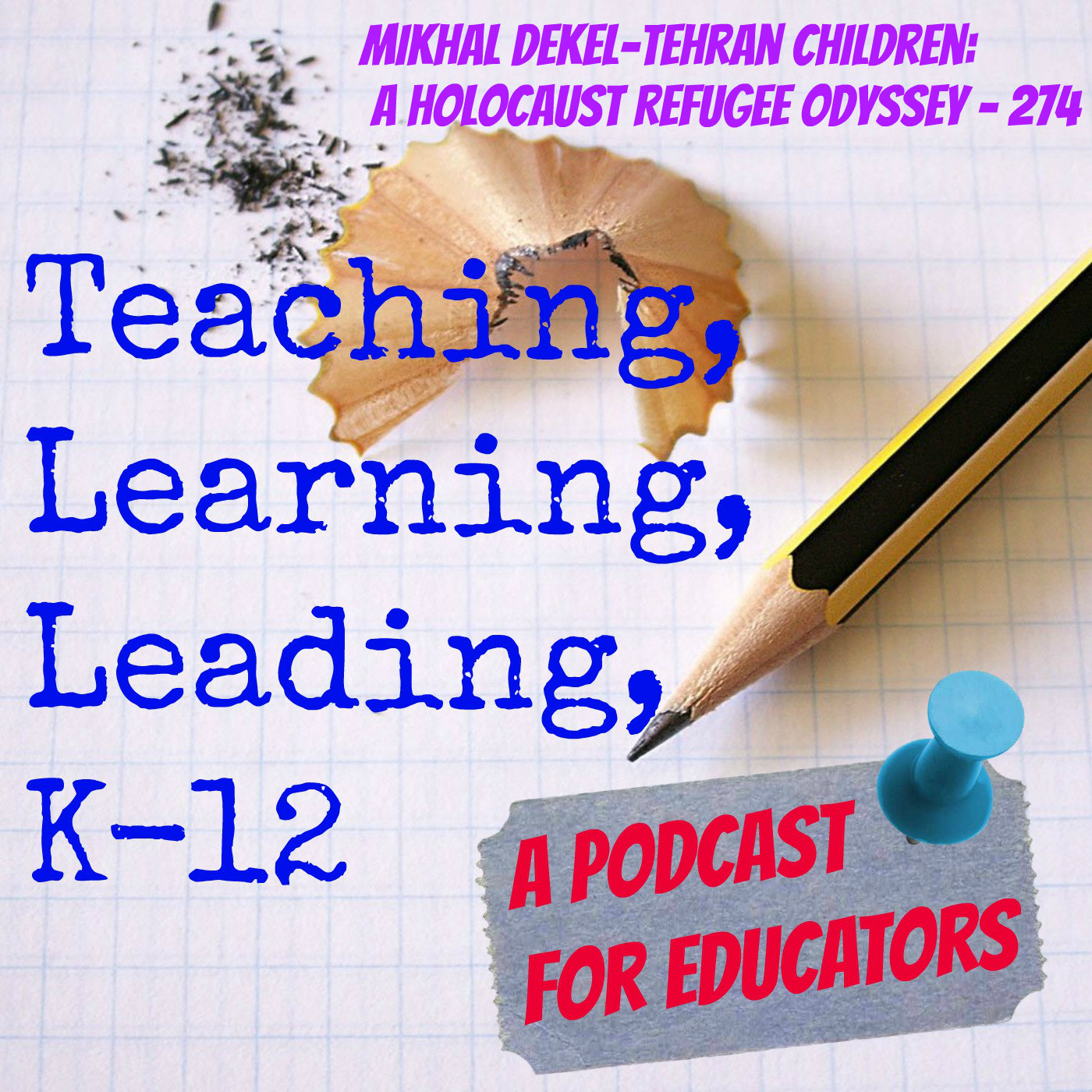 Host: Steven Miletto
Teaching Learning Leading K12
 is your audio resource for classroom teachers and school administrators. Tune in to interviews with authors and individuals who share valuable life experiences and insights related to education.
New for 2023: Steven Miletto's podcast remains a valuable resource for educators seeking inspiration and practical tips.
Host: Vicki Davis
The 10 Minute Teacher is your daily PD breakaway! In just ten minutes a day, you can become a more remarkable educator by listening to insights from some of the brightest minds in education from around the world.
New for 2023: Vicki Davis continues to bring you quick, actionable tips and ideas to enhance your teaching skills.

Host: Jethro Jones

The Transformative Principal is the longest-running and most-downloaded podcast for principals. Jethro Jones and his guests focus on providing actionable advice to help school leaders effectively manage their institutions.
New for 2023: Jethro Jones welcomes more transformative leaders to share their insights on leading schools successfully.
Host: Jennifer Gonzalez
The Cult of Pedagogy Podcast covers a wide range of teaching-related topics, including classroom strategies, educational technology, and the social dynamics of schools. Host Jennifer Gonzalez interviews educators, students, administrators, and parents to uncover the secrets of effective teaching.
New for 2023: Jennifer Gonzalez continues to offer fresh advice and perspectives on making your teaching more effective and enjoyable.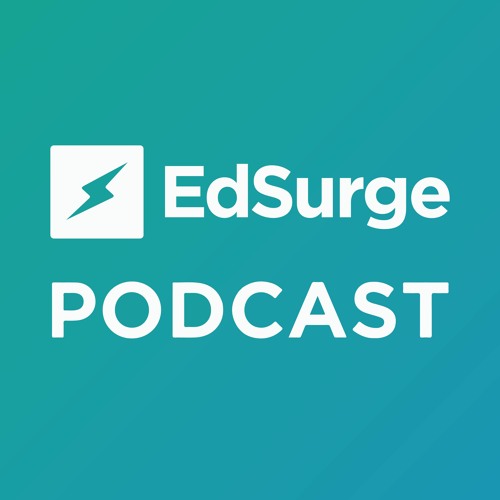 Host: Various
The EdSurge Podcast explores the intersection of technology, education, and the future of learning. It features interviews with educators, edtech innovators, and thought leaders discussing the latest trends and developments in education technology.
Host: Joe "Mr.D" Dombrowski
Comedians Joe Dombrowski (former elementary school teacher) and co-host Gaspare Randazzo (current high school teacher) discuss the chaotic life in and out of the classroom, the nuances of parenting toddlers, and pretty much all things millennial. Each episode on the Social Studies Podcast is different. Sometimes they'll bring you a Hollywood guest such as comedian Anjelah Reyes-Johnson or renowned School Psychologist Dr.Jody Carrington.
Host: Dr. Megan Sumeracki and Dr. Yana Weinstein-Jones
The Learning Scientists Podcast focuses on the science of learning and effective teaching strategies. Hosted by cognitive psychologists, it provides evidence-based techniques to help educators improve their teaching methods.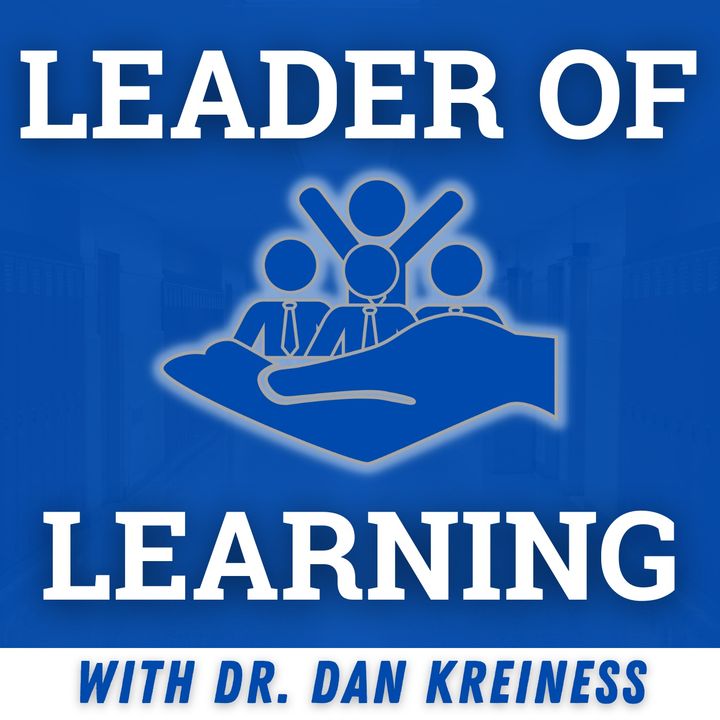 Host: Dan Kreiness
The Leader Of Learning podcast explores transformational leadership in education. It is where educators can come to find inspiration to grow their impact as instructional leaders. It is a community where educators can realize their leadership potential regardless of their position or title.
Host: Adam Peterson
The On My Way To School Podcast is with an energetic, passionate, and motivating educator Adam Peterson! From teaching kindergarten to writing books, his stories and ideas have motivated thousands of kids and teachers worldwide and he's ready for you to be the next audience member!
Host: Kelly Croy
The Wired Educator Podcast focuses on technology in education. Host Kelly Croy interviews educators, authors, and edtech leaders, providing tips and insights on integrating technology effectively into the classroom.
Host: Deedee Wills and Adam Peterson
The Classroom Collaborative Podcast is hosted by two experienced educators who share practical teaching strategies and classroom management tips. It's designed to help teachers create engaging and productive learning environments.
Host: Various
The Teaching Channel Podcast features discussions about best practices in teaching and professional development. It includes insights from educators and experts on a wide range of educational topics.
Host: Frederick D. Hess and Brandon Wright
The Education Gadfly Show, produced by the Thomas B. Fordham Institute, offers insightful discussions on education policy, reform, and innovation. It's a valuable resource for educators and policymakers.
Host: Dr. Mike Doughty
The School Leadership Show Podcast focuses on leadership in education. Dr. Mike Doughty shares leadership insights and strategies for school administrators and leaders.
Host: Laura Grundler and Matt Grundler
The K-12 Art Chat Podcast is dedicated to art education. Hosted by Laura and Matt Grundler, it explores creative teaching methods, art curriculum, and the importance of art in education.
These additional podcasts cover a wide range of educational topics and can provide valuable insights and resources for educators and administrators. Adding them to your list will offer a diverse array of perspectives and expertise for your readers in 2023.