Collaborative art projects bring out new perspectives from a child's mind that teachers may not otherwise get. More and more information available today shows just how crucial arts integration is to creating well-prepared and well-rounded leaders and learners. That is why so many educators are asking the question: "Why are art classes being cut from the curriculum?"
Some will insist that the movement is to provide more time for teachers and students to prepare for standardized tests. But many studies are finding that students are missing out on key developments such as creativity, motor skills, confidence, visual learning, decision making, collaboration, and accountability.
Working with students on collaborative art projects can take a ton of planning, effort, and organization from the educator. Not only do you have to plan out projects that will help develop the whole child, but you also have to plan a schedule, keep necessary supplies in stock, and ensure that all equipment being used is safe and efficient. Even though this is all true, we must take a step back and understand that the key developments that students will receive from art classes is far too important to cut out in order to prepare for standardized tests.

We all remember the Magazine Cutout Collage project that we had to complete during the school year. The idea behind the project is to open up creativity and to enhance visual learning techniques by creating a new image or themed collection by piecing together objects that we like from all different kinds of magazines. While this simple project serves many important development skills for K-12 students, educators are finding new ways to incorporate similar projects into their teaching plans.
A new artwork project that can bring to life the same kind of creativity and visual learning tactics but also make the project more relevant is through using personal pictures and images. By doing so, educators have seen student engagement sky rocket during similar projects. One tool that can be used to help aid such activities is called Trace.
Trace is a tool powered by Sticker Mule that instantly removes backgrounds from your photos for free. Not only is the background removed, but it is done with precision to ensure that no traces of any prior background are shown. After that, if you want to add a background color or image, Trace allows you to do just that to further enhance your photo.
After this, you can successfully implement a new Cutout Collage that allows you to use personal and/or relevant pictures to your lesson plan. Not only that, but Trace is a great tool that can support any other projects that may benefit from removing backgrounds from images. The best part about it all, it is completely free!
Another terrific tool for educators and art teachers is called Upscale also powered by Sticker Mule. Upscale allows you to enlarge any image using the power of artificial intelligence. This software allows you to enlarge any photo or artwork 2x its original size without the image becoming pixelated.
Upscale doesn't just make your pixels bigger – it makes your image bigger. The technology behind the tool analyzes your image and then creates brand new pixels to ensure that your picture doesn't lose any quality. If you are an educator looking to decorate your room with images and posters, then you may have just found the tool to help you succeed in all of your efforts! Once again, the best part about it is that Upscale is completely free to use!
The final tool that we want to recommend to teachers and educators is called Redraw and is once again powered by Sticker Mule. This tool allows you to upgrade any image, logo, or design to a high resolution no matter how difficult. Your design will be infinitely scalable and ready to use on stickers, poster boards, or whatever platform that your classroom space needs! Not only this, but you will have the chance to proof see what your redraw will look like before you pay the affordable price of $29.
To start, simply upload any file format to there website and they will convert it to a high resolution vector graphic. This image will be ready to print or use digitally in a short period of time once you upload. Many computer art classes are taking advantage of all three of these tools as they have had to move to at-home learning. That is why Sticker Mule has made it a point to support your learning environment no matter if it is in the classroom or at-home. Students can still takeaway the necessary skills that comes with Collaborative Art Classes.
Across the country, kids and teachers are disconnected and disengaged, especially in the art room! The school spaces that they come to every day just aren't equipped to serve students' individual learning styles. That is why we believe YOU deserve a better learning environment.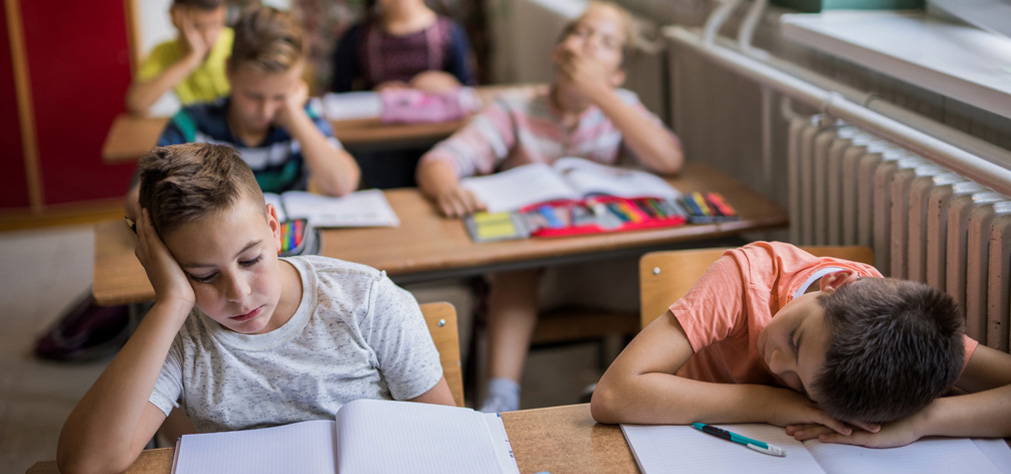 Let's stop leaving our teachers and students feeling disconnected from their work and from each other. With a collaborative classroom built by Kay-Twelve, your school can go from being ineffective to innovative in a short period of time! The best part is, our experts in learning environments will build a custom plan based on your unique goals and will provide you with customized planning, support, and implementation so that you can focus on impacting your students. To learn more about what a successful learning environment should look like, read our 6 step guide to creating your new learning environment.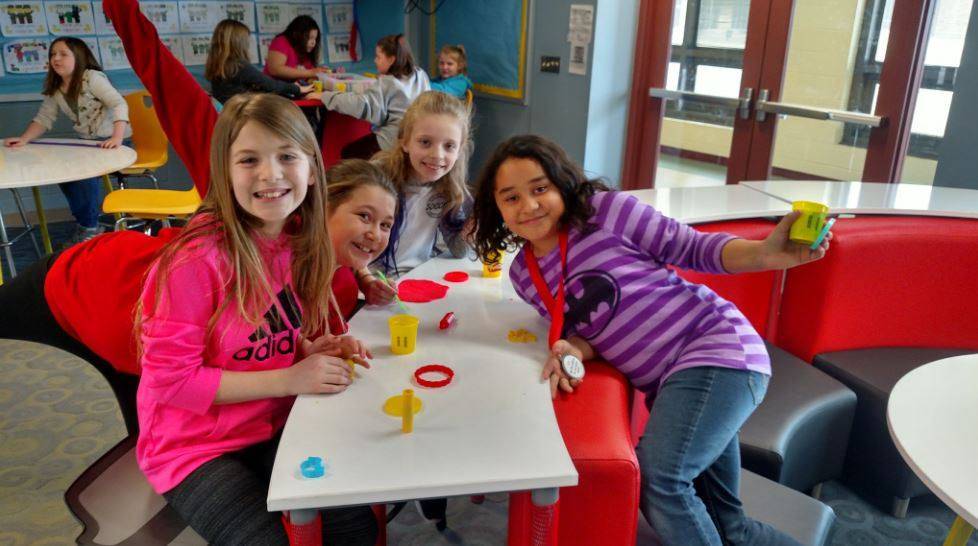 With so many options for the furniture that fills your classrooms, it's not always easy to know where to start. But the environments in our schools make all the difference in how kids learn. If your school is filled with disengaged students sitting on outdated furniture and kids who are longing for a way to feel involved and engaged, we want to help. Start by booking a free consultation today!