Meet Your Local Educational Design Specialist!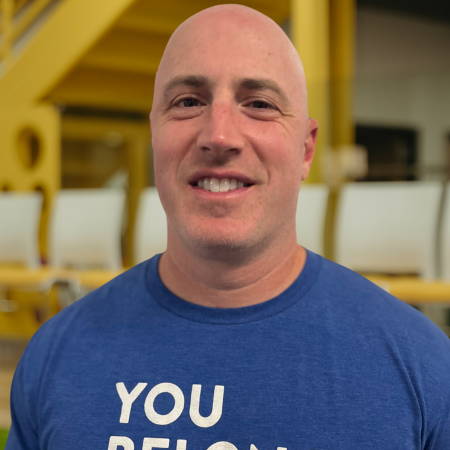 Mark joined the Kay-Twelve team after 15 incredible years teaching and leading in urban educational environments. With years of experience doing innovative, high-impact work for students, teachers, and communities, he knows the transformational power of schools and places of learning. Mark is passionate about centering students and teachers in the design process, and understands how the built-environment can directly impact student learning, teacher practice, and the wellbeing of the entire community. He earned his Bachelors Degree from The Ohio State University, his Masters Degree from DePaul University, and his Doctorate Degree from The University of Pittsburgh's Center for Urban Education. He is married, has two sons, and most of his free time involves little league baseball and spending time with friends and family.
Mark Barga, EdD
Educational Design Specialist
mbarga@kay-twelve.com
888-624-5451 Ext. 52
Kay-Twelve Projects Near Mark
School District of Philadelphia

"My local sales rep exemplifies the Kay-Twelve mission and values. It's a pleasure to work with him. Kay-Twelve is a long-term vendor/client relationship providing good services throughout the district."
Mary Lee, M.Ed, ALEP
Educational Facilities Planner
School District of Philadelphia
Philadelphia, PA
The School District Of Omro

"Our large project was a challenge and the employees and designers helped make our space a reality. The district and community are super impressed with the space. I am also thankful for all the troubleshooting we did with you regarding some defects and wrong items. Super professional and always available to answer questions. "
Rob Turner
High School Teacher
The School District of Omro
Omro, WI
Schedule a Collaboration Session With Mark
Your regional Educational Design Specialist (EDS) will be your guide and single point of contact throughout your new build or renovation project.
Meet Your EDS!
Behind every regional EDS is a dedicated project manager, interior designer, and marketing team that will work hard to make your school's project a success.
We collaborate with the premier educational manufacturers to provide you with the best possible learning environments for your students.
View Collections.