Copley High School in Akron, Ohio is part of the Copley-Fairlawn City School District. The mission statement for the district is to provide a quality education for all students in a challenging, secure environment, maximizing the academic and personal development of each student. They will be knowledgeable, critical thinkers who can succeed as life-long learners.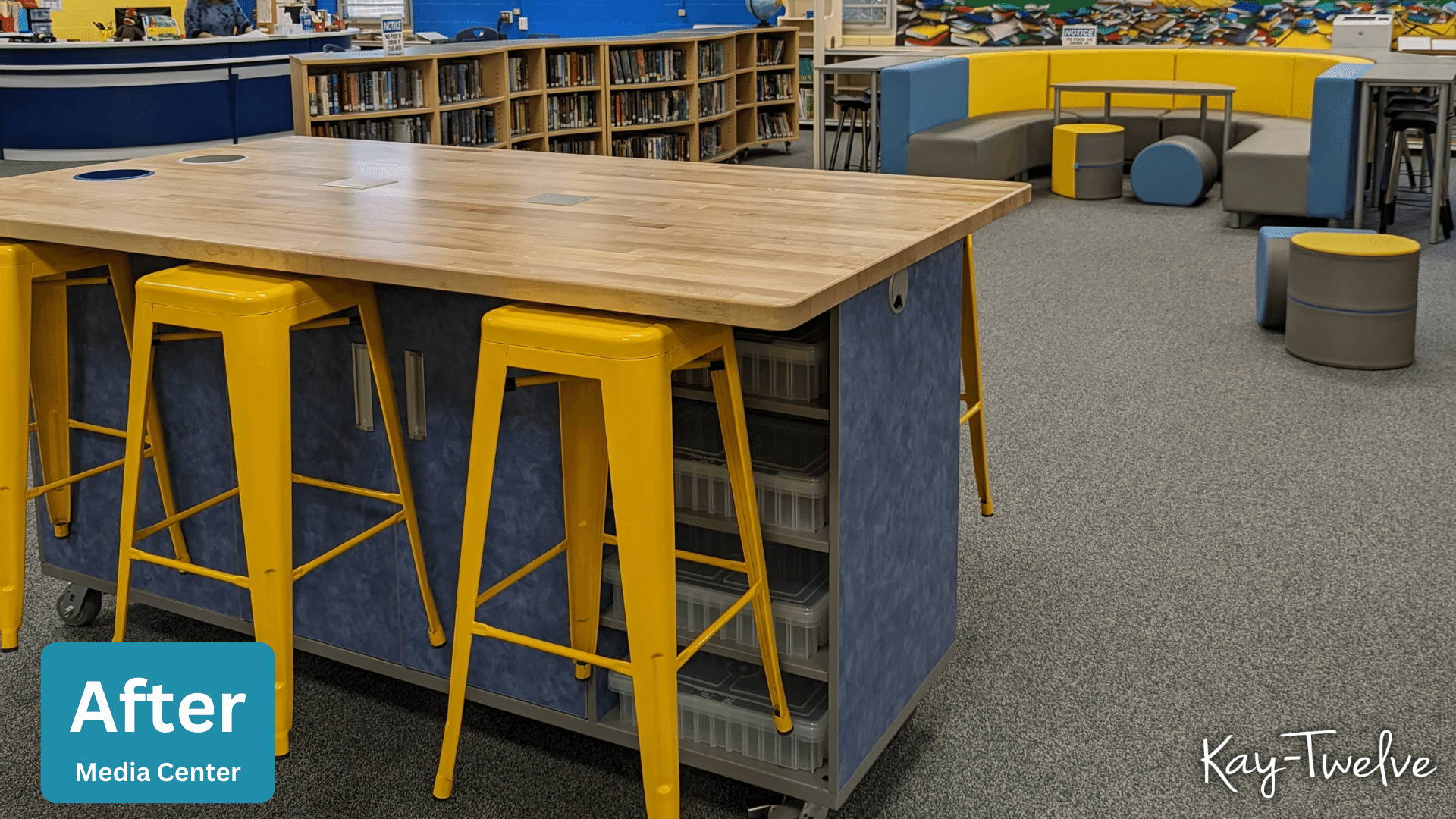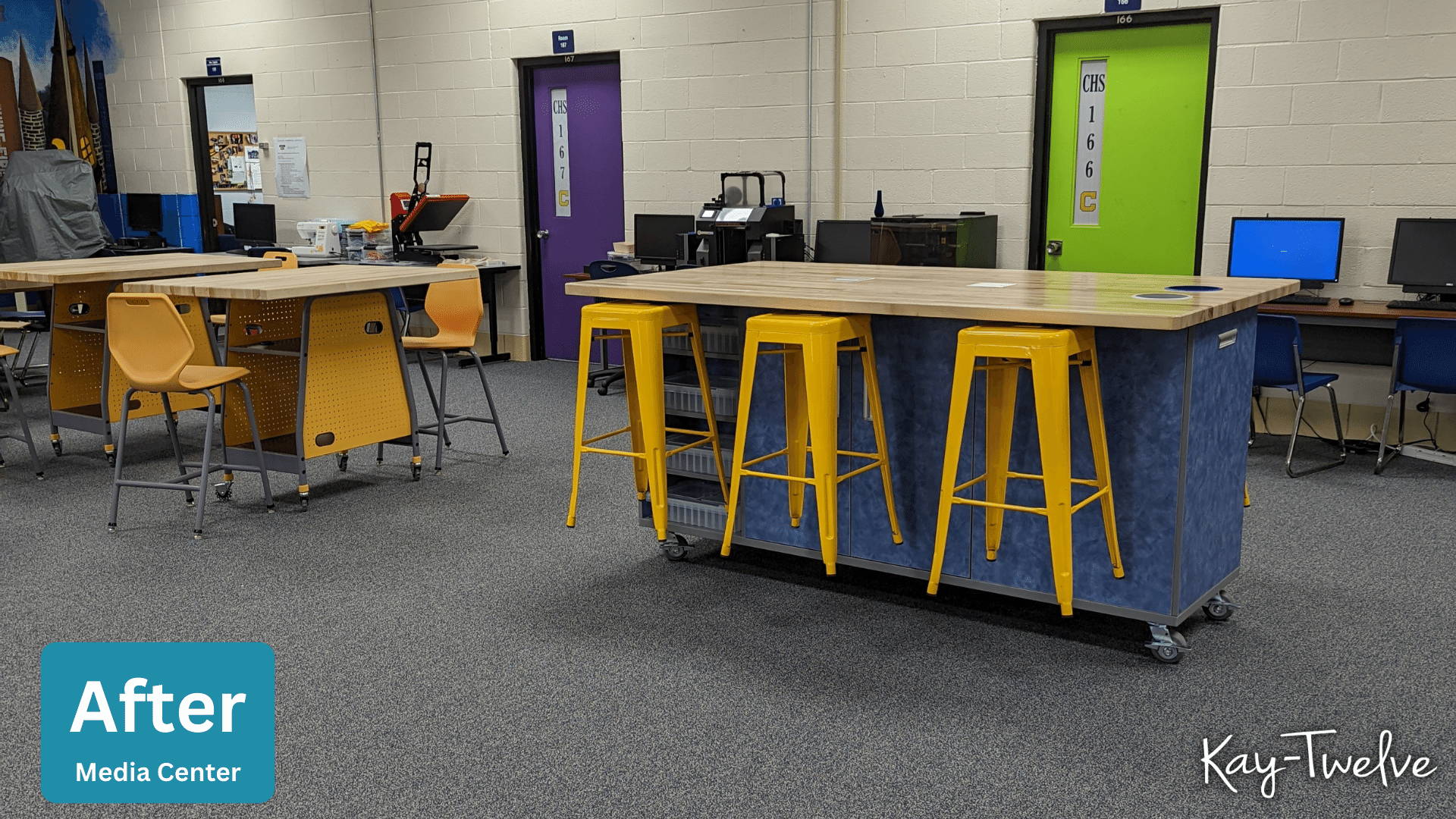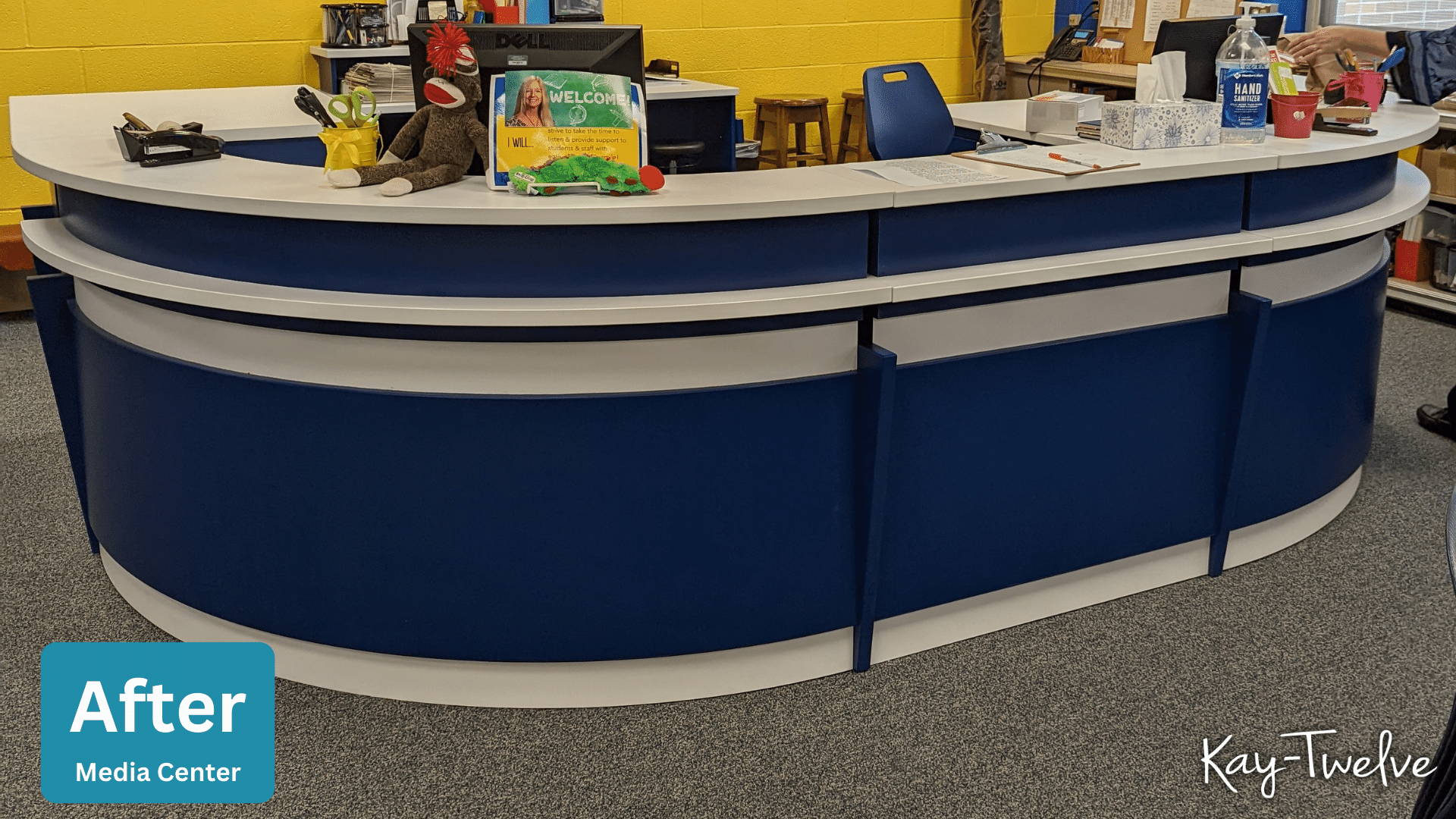 Copley High School is a public school just west of Akron, Ohio that focuses on providing a quality education for all students in a challenging, secure environment. This past year, the school renovated its library into a new, state-of-the-art Media Center that functions as the information center of the building by providing intellectual, physical, and online access to materials in all formats aligned to all content areas.
The new space features a diverse range of seating arrangements and technology resources such as iPads, eBooks, electronic databases, 3D printers, laser engravers, and other modern technology. Even classes frequently visit the library to conduct research, seek out materials for pleasure reading, or use the various technology resources!
Location: Akron, OH
Project Scope: Media Center Renovation
Project Completed: 2022
Number of Learners Impacted: 1,000
Designers: Keirsten Todoran & Betsy Andrusiak
Manufacturers: CEF, Paragon, KI, NorvaNivel, Scholar Craft, Media Technologies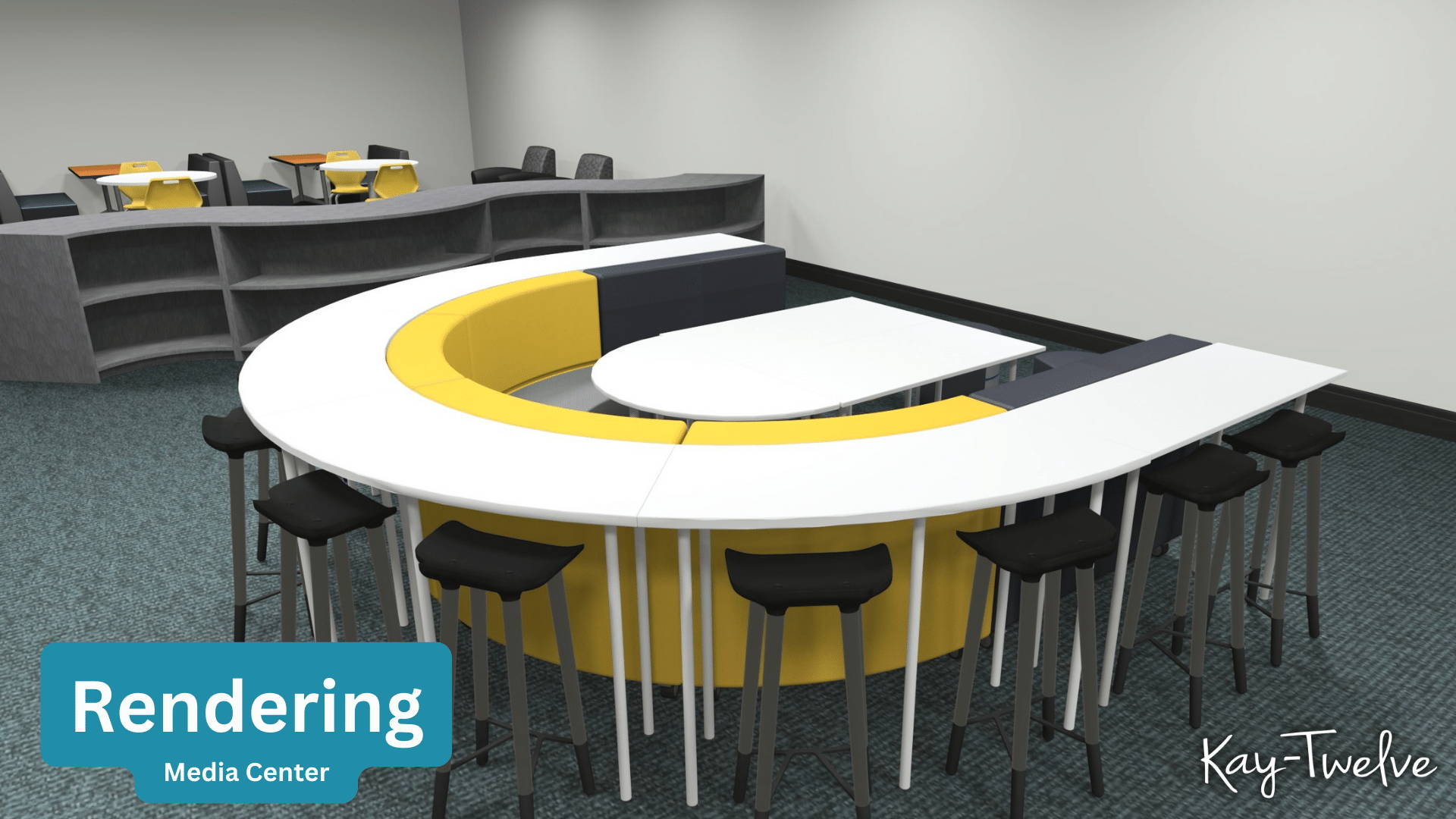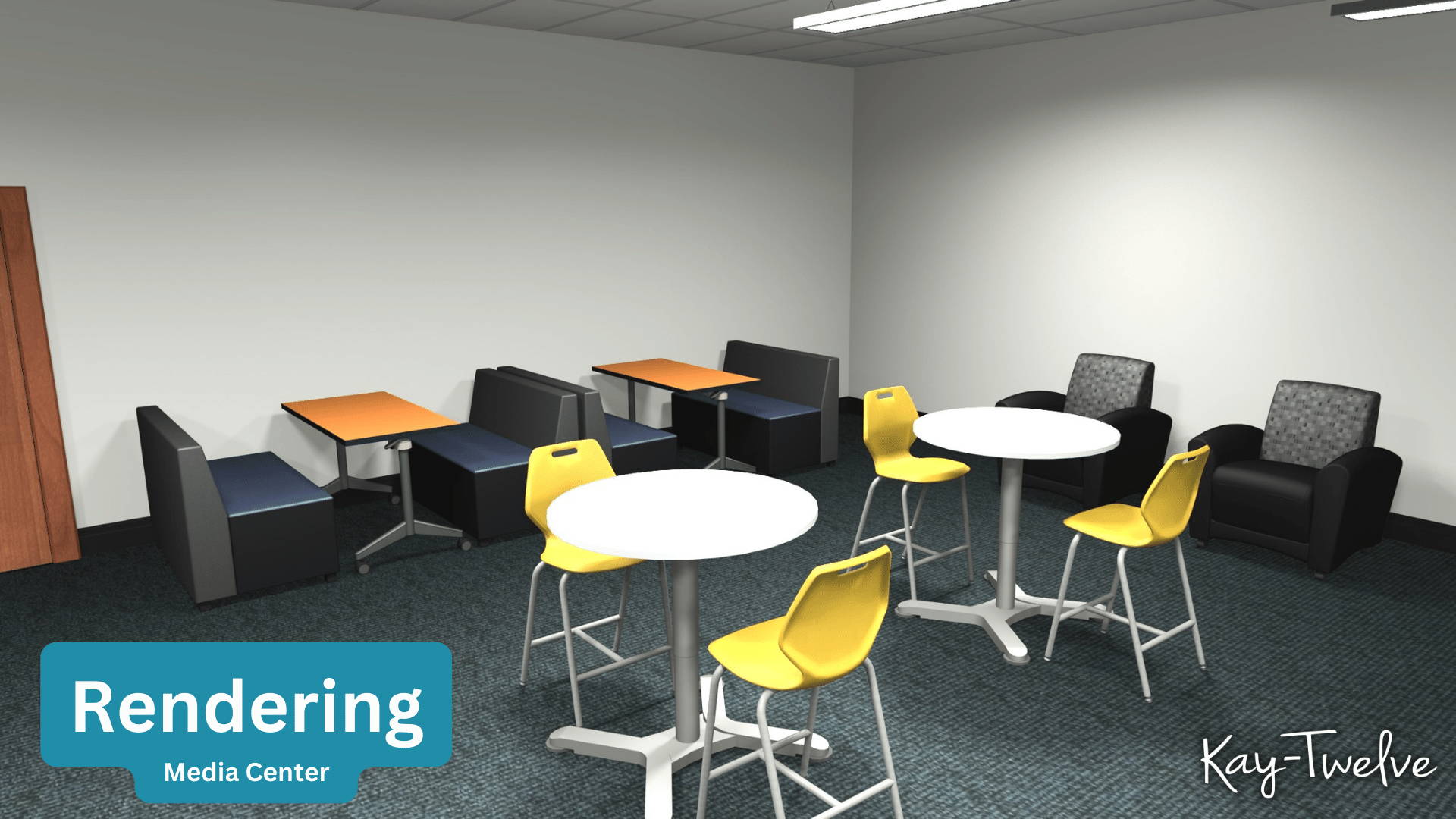 Schedule a Collaboration Session
Kay-Twelve's mission is to help schools create better learning environments and help students get the most out of their time in school by equipping them with furniture and equipment that allows for a truly collaborative experience. If you are ready to create better learning environments for your school, schedule a free collaboration session with your local Kay-Twelve Educational Design Specialist today!