Meet Your Local Educational Design Specialist!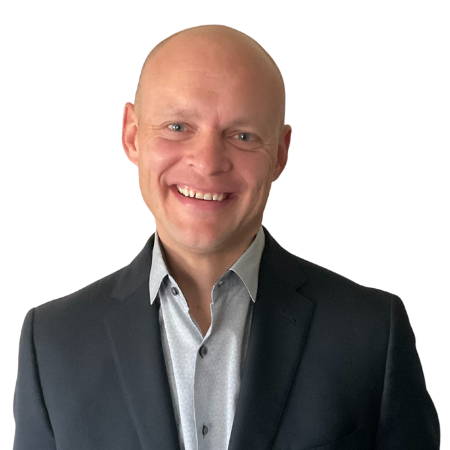 Adam joins the Kay-Twelve team with over 15 years of industry experience with a heavy focus on large scale projects both new construction and renovations along with sales leadership. Growing up in the Midwest being from Missouri, Adam received a Bachelors in Business Administration from William Jewell College where he played college football and went on to earn a Master's in Business Administration from the University of Central Missouri. Adam resides in the Denver, Colorado area with his wife, Becky and three busy kids, Chase, Daxton, & Emery. In his free time he enjoys coaching youth sports – baseball, basketball, and football and loves giving back to the community in various capacities. He also loves spending time with his family being active playing sports, hiking, and going up in the mountains. Adam's experience in the industry has helped him find his passion of making a positive impact on student's and helping transform learning environments into collaborative, flexible, and engaging spaces. The most rewarding part of what he enjoys the most at Kay-Twelve is being a part of fulfilling a school's vision and giving student's the opportunity to gain the necessary skills while helping create a better learning environment.
Adam Craddock
Educational Design Specialist
acraddock@kay-twelve.com
(888) 624-5451 Ext. 44
Please select a time to meet me to receive your customized game plan!
Clara Brown Entrepreneurial Academy

"I am truly honored to oversee the launch of this amazing opportunity for Aurora Public Schools. The future needs young minds with an entrepreneurial mindset who can imagine and lead what's next for our society and our world."
Laura Burke
Principal
Clara Brown Entrepreneurial Academy
Aurora, CO
Dohn Community High School

"Kay-Twelve went above and beyond to help expedite an order for us. They were on top of the delivery company and kept us well informed."
Rebecca Smith
Construction Specialist
27J Schools
Brighton, CO

"Kay-Twelve will be my first choice every time for classroom and school furniture purchasing. The quality of product lines and color varieties Kay-Twelve offers are top-notch. The entire process from ordering samples to delivery of over 200 items was seamless. This process was the only thing in planning for social distance learning that did not cause me stress."
Carmen DiSanto
Business Manager
Falmouth Academy
Falmouth, MA