Screenflex Clear Room Dividers
Once stay-at-home restrictions are removed and schools look forward to the return of educators and students, the learning environments as we know them, will not be the same. Whether it's half-day models or alternate day models, our schools will need to be equipped with the right tools and equipment to help in the prevention of spreading germs and disease to one another.
One solution is the Clear, Mobile Room Dividers from Screenflex. If our classrooms are going to be safe for our students and educators, we need surfaces that are sanitary and easy-to-clean, adaptable to different layouts and needs & functional - that is what these clear room dividers give you!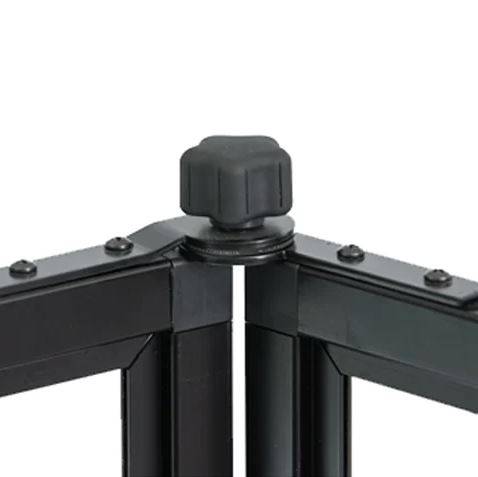 Permanently attached panel lock secure divider panels in any position desired with just a twist of the knob. Hinges will lock in place from 0 to 180 degrees. Black metal locks can be retrofit to any Screenflex divider.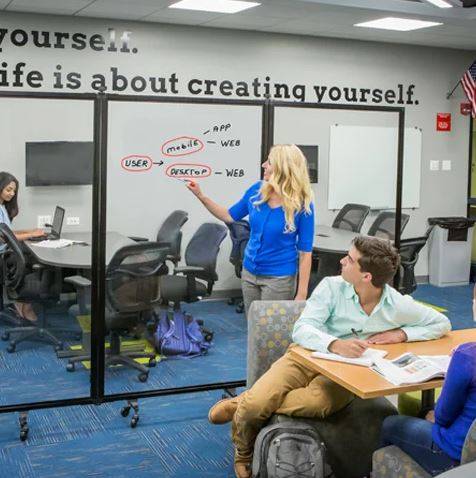 Conveniently use with wet erase and liquid chalk markers. Wipe clean with a damp cloth.
There are times when a clear partition provides a distinct advantage over traditional fabric-covered partitions. Use clear room dividers when you need to control or contain an area but still need to have an unobstructed view of what's happening on the other side of the barrier. See-through walls are great for a number of settings, from hallways, cafeterias, classrooms to science labs.
Screenflex uses 3/16-inch crystal-clear OPTIX® acrylic to create these versatile clear panels. OPTIX® acrylic is non-yellowing, lightweight and highly impact-resistant. Their plexiglass room dividers are three times as strong as double-strength window glass. For added durability, their translucent wall panels are affixed to the custom anodized extruded aluminum channels with a silicone adhesive.

Choose between a single-panel divider (3' 4"L x 6' 2"H), a three-panel divider (10'L x 6' 2"H) or choose a combination of both to create your own length and securely attach using the chrome connectors.