Meet Kay-Twelve's Communications Manager!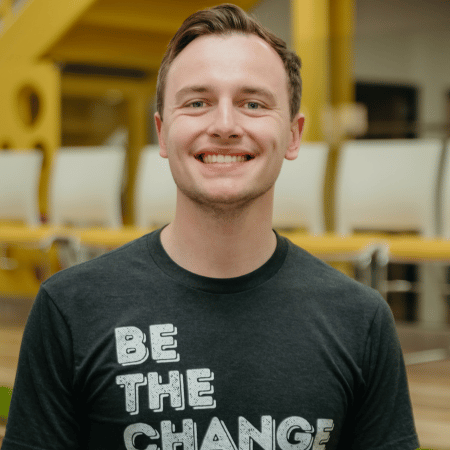 Matt joined the Kay-Twelve team back in 2019 as a Marketing Intern while attending Fisher College of Business at The Ohio State University. While attending college, he was involved in many organizations including Alpha Lambda Delta National Honor Society, Phi Sigma Theta, and The National Society of Leadership and Success. Since then, Matt has come on full-time with Kay-Twelve assuming the Marketing duties for the company while continuing his education in the Marketing and Educational industries. In his free time, he enjoys playing and watching sports including basketball, baseball, football, and golf as he grew up involved in all of these while in high school. Matt's goal is to "help educators build unique goals that takes their school from outdated to innovative so that their students and teachers have a place that they love to be."
Matthew Rogers
Communications Manager
mrogers@kay-twelve.com
888-624-5451 Ext. 36
Please select a time to meet me to receive your customized game plan!
John McCain Elementary School

"Kevin was outstanding in keeping me informed as the process went on. And really in the end, the renderings he was able to produce match what's in our classrooms right now. It was nice because he felt invested in the project too. He, as a teacher, understood we were trying to do something unique, innovative, and different for the students of Arizona."
Dr. Drew Davis
Assistant Superintendent
The Buckeye Elementary School District
Buckeye, AZ
Read More on John McCain Elementary School in our article A Community Passionate About Student Success: The Development of John S. McCain Elementary School.

"We were so excited to work with Kay-Twelve. [We were able to] order the most innovative, flexible seating, and new age furniture for this library and create an environment that every kid can love!"
Brandi Sutton
Principal

Tool Elementary School
Tool, TX
Read More on Tool Elementary School in our article The Storm That Brought Tool Elementary a New Library.

"Kay-Twelve will be my first choice every time for classroom and school furniture purchasing. The quality of product lines and color varieties Kay-Twelve offers are top-notch. The entire process from ordering samples to delivery of over 200 items was seamless. This process was the only thing in planning for social distance learning that did not cause me stress."
Carmen DiSanto
Business Manager
Falmouth Academy
Falmouth, MA
Your regional Educational Design Specialist (EDS) will be your guide and single point of contact throughout your new build or renovation project.
Meet Your EDS!
Behind every regional EDS is a dedicated project manager, interior designer, and marketing team that will work hard to make your school's project a success.
We collaborate with the premier educational manufacturers to provide you with the best possible learning environments for your students.
View Collections.